01 Feb 2023
3 companies killing it with spectacular wellness programs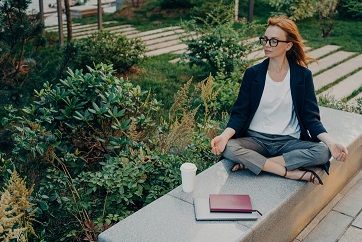 Several studies have been conducted on the benefits of regular health related activity - which is why these companies offer great benefits and incentives to encourage healthy living in their employees.
Each year, employee wellness is raised as a top priority and major concern by the HR and Learning and Development Tech Fest research groups.
This is because expectations on employee wellness programs have evolved considerably in recent times. While in the past, gym memberships and health insurance were all that was on the menu, these days employee wellness is a much more holistic proposition.
According to Culture Amp, wellness programs that resonate most today embrace flexible working hours, remote working arrangements, financial education, employee autonomy, work-life balance, celebrating successes, onsite fitness facilities, collaborative workspaces, community involvement, parent support and coaching, de-stressing activities and more.
It's a realm that innovative tech firms have embraced fully. Unsurprisingly, these pioneering brands have gotten creative about enhancing and enriching their employees' work lives when it comes to wellness initiatives.
MICROSOFT
Microsoft has earned itself a reputation globally for being a champion of employee wellness. In addition to ongoing research and development of employee stress reduction technology and tools, it offers employees education, support and healthcare screenings and services.
This June at HR + L&D Innovation and Tech Fest NZ, Vanessa Sorenson, managing director of Microsoft New Zealand spoke about the organisation's mission to empower every person and every organisation on the planet to achieve more. Here, in Australia, Microsoft offers employees private health insurance, mental health support through the Microsoft CARES Employee Assistance Program, weekly wellness seminars, reimbursement for the use of fitness, mental, social and financial wellness services, as well as mentorship programs, employee source groups, networks, and social groups to build a sense of community and camaraderie among co-workers.
ATLASSIAN
Recently in the news for taking a stand on issues affecting their people beyond the workplace – climate change, racial justice, voter and reproductive rights - it's no wonder Atlassian has been recognised as one of the world's best workplaces.
In addition to health insurance, flexible work time and access to fitness classes, the Australian global software tools company offers their staff 'outside the box' wellness initiatives. There are personalised mental wellbeing and resiliency plans incorporating digital courses and meditations; video-based consultations and texting with a mental health coach; and 10 in-person or video visits per year with a licensed therapist. Employees can access a dedicated parent and caregiver portal and are given 26 weeks of paid leave for birthing parents and 20 weeks of paid parental leave for non-birthing parents. Five paid days are offered each financial year for people to volunteer at their favourite charity and for every $1 they donate, up to $1k, Atlassian will match that contribution.
GOOGLE
In January this year, Google announced an increase of its employee benefits – including holiday time and parental and care-giver leave - for full-time employees. "We want to support our employees at every stage of their lives and that means providing extraordinary benefits, so they can spend more time with their new baby, look after a sick loved one or take care of their own wellbeing," Fiona Cicconi, chief people officer at Google said.
Known for its impressive, futuristic offices and facilities, the company was an early adopter of holistic wellness perks for its people. Employees and their dependents receive medical, dental, and vision insurance. They are given access to mental health programs, onsite wellness centres and fitness and social amenities such as lap pools, kickboxing classes and nap pods. Financial wellness is addressed with resources such as financial advisors and financial planning services. They too offer flexible working arrangements and time off for volunteer work.
What makes The HR + L&D Innovation and Tech Fest so special?
Keep up with the current trends and best practices for leveraging technology to meet today's changing workplace needs. Take part in deep-dive discussions on how digitalization, AI, machine learning, and other technologies influence people management, as well as how a people-centered future can be created.
You'll hear keynotes from today's leading HR and L&D experts, data and tactic-rich case studies, and fast-moving talks on cutting-edge industry topics. For details and registration, click here.