07 Oct 2022
How to build a personalised employee development plan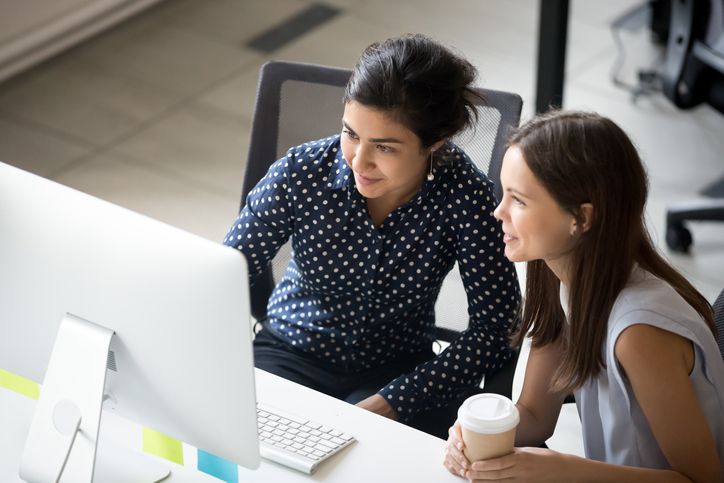 Today's employees and job candidates are looking for opportunities to grow their skill sets and their careers. Strategising a plan for employee development – one that is personalised and adaptable – can put your organisation in the driver's seat when it comes to increasing employee engagement and retaining your best team members.
Over the past few years, the employee experience has shifted dramatically. Employees are reflecting on what they value most in their careers, and a clear growth path can make or break their desire to stay with an organisation, even if the rest of their experience has been positive. Employees who don't feel they have access to clear development opportunities are 41% more likely to leave their current company, according to research from Culture Amp's people science team.
Many existing processes for employee development lack the structural guardrails to support productive growth conversations. Manual plans tend to place the burden on the employee to initiate conversations around promotion opportunities or career growth. Further, many managers are stretched thin and struggle to prioritise helping their teams build personalised development plans, which can leave employees feeling undervalued and questioning their future with your company. Culture Amp's report, Why employee development should be HR's top priority, highlights that companies where managers show an interest in their direct reports' career aspirations have employees that are:
15% points more likely to recommend the company

21% points more motivated at work

13% points more proud to work at the company

10% points more likely to see themselves at the company in 2 years

15% points less likely to be thinking about looking for a job elsewhere

Putting personalised employee development plans into action
An effective strategy takes time to build, but with the right tools, it's easy to make personalised employee development plans part of your process. Here's a step-by-step guide to help your workforce start building personalised employee development plans today:

1. Discovery: Start the conversation
The first step is a simple one: Create space to have career conversations. Find out where employees see themselves headed within your company. Are there other departments or roles that pique their interest or align with their plans? Have 1-on-1 conversations – the key here is personalisation. They can happen as needed or be incorporated into performance reviews.
Transparent, honest conversations about the future set the stage for a truly robust approach to employee development. Managers can easily identify specific areas of the business that an employee may need more exposure to, or pinpoint specific tools and resources that can help in hitting goals.

2. Groundwork: Align your employees' goals with company goals
Consider the outcomes of the conversations held in step 1. Does your employee's growth trajectory align with the company's goals? Every business will have its own targets and plan for the future, so this is your opportunity to identify where an employee's growth fits into the broader business. Have an honest conversation with the employee about where you see alignment – and where you don't. If a specific role mentioned by an employee isn't part of the roadmap for their team, let them know. If the skills required to level up aren't there yet, consider what can be done to hone those skills.

3. Lay the foundation: Start building a tangible plan
Once both manager and employee are aligned, it's time to chart a path forward. When translating goals into the next steps, the three E's – experience, exposure, and education – are a helpful starting point. This framework can help managers identify individual opportunities for their employees to connect with mentors, participate in relevant training, or even take on a stretch project that relates to their interests.
For an employee development plan to succeed, it must be actionable and ongoing. It's important to implement touchpoints and milestones to ensure your employees are progressing along with their plans. Tools like Develop by Culture Amp, prompt individuals to build out a personalised action plan step-by-step and provides ongoing checkpoints so that L&D doesn't fall by the wayside.

4. Maintain: Scale, measure, and evolve
Development is inherently continuous and rarely linear. Scale, measure, and evolve each personalised development plan in line with fluctuating employee growth, changing employee desires, and shifting business needs. The best-laid plans are flexible ones, so focus on creating personalised employee development plans that will work today and as both the company and the employee continue to grow.

Support employee development with the right tools
Action-based development plans offer insight into the objectives of your employees as well as their future within your organisation. The world of work is changing, and in order to retain your most-trusted and valued employees, you must first invest in them.
With Develop by Culture Amp, you can grow and retain your people at scale, upskill managers to drive continuous growth conversations, and tap into measurable results to understand the business impact of an effective L&D strategy.
Backed by people science, Develop presents a holistic approach to employee development. Not only does Develop enable equitable opportunities for development across an entire team, but the easy-to-use tool also holds both managers and individuals accountable for driving their growth forward.

Don't miss Culture Amp's talk Dialling up development: Unpacking the L&D strategies that make learning stick and motivate employees at HR + L&D Innovation Tech Fest this November, or drop by their booth located at the entrance.