25 Oct 2022
Decoding the New HR and L&D Learning Language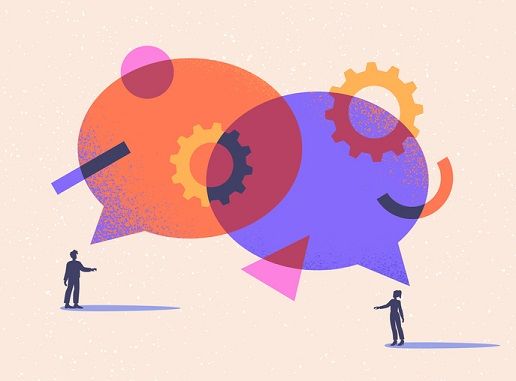 In the IT world, the notion of the "full stack developer" has been used for some time. It basically describes a programmer who can do all of the jobs needed to create an app or website. So the full stack developer is one who can handle the end-to-end process - from concept, design and delivery to support and ongoing maintenance and reporting.
For today's learning professional, this sounds oddly familiar. We are already extending our existing remit into new, digital pastures. So, how do we describe today's full stack learning professional?
Foundation skills - as learning professionals there are undoubtedly core skills, capabilities and levels of experience that are required. Understanding instructional design and learning management systems is a given, but learning tech skills are becoming more important as is project and change management. Solid digital literacy is non-optional.
Industry expertise - building on the foundation skills, our sector knowledge helps ensure that we are meeting the current and future needs of our organisation and preparing our learners for the future. We need to be able to translate compliance requirements for our specific industry into digital capability while not losing sight of emerging skill gaps and future workforce planning needs.
Learning technology - learning professionals now need to be across the spectrum of transformational technologies available to us - and conversant in the language of technology. We need to understand the potential of AI and automation, be able to evaluate data driven use cases, empower our learners to become creators and leverage platforms for ecommerce and growth - transforming learning from a cost centre to a growth driver.
Ways of working - hybrid workplaces and remote working is our new reality. These have accelerated new ways of working and exposed gaps in our knowledge, collaboration methods and tools. The right learning technology can carry us forward, but it's the high engagement, social and mobile learning approaches that are transforming our businesses.
Strategy by design - combining all these elements, a cohesive vision of learning strategy places today's learning professional at the centre of business transformation. By connecting our foundational and industry expertise with the right technology and collaborative processes, we can move our organisations forward while at the same time reinventing the role and purpose of the learning profession.
As learning leaders, we are now tasked with making decisions that don't only impact the compliance and capability of our teams. Our decisions extend into the very heart of the organisation - affecting core business, attracting and retaining talent and helping us adapt for the future of work - a future that has arrived with a bang, not a whimper.
And while we expected the future of work, we didn't expect it to arrive so promptly. As William Gibson suggested, "The future is already here – it's just not very evenly distributed." Perhaps the reality is that while the future has arrived, that future is "continuous learning, accelerated".