09 Aug 2023
Drowning in L&D data. How can we learn from it?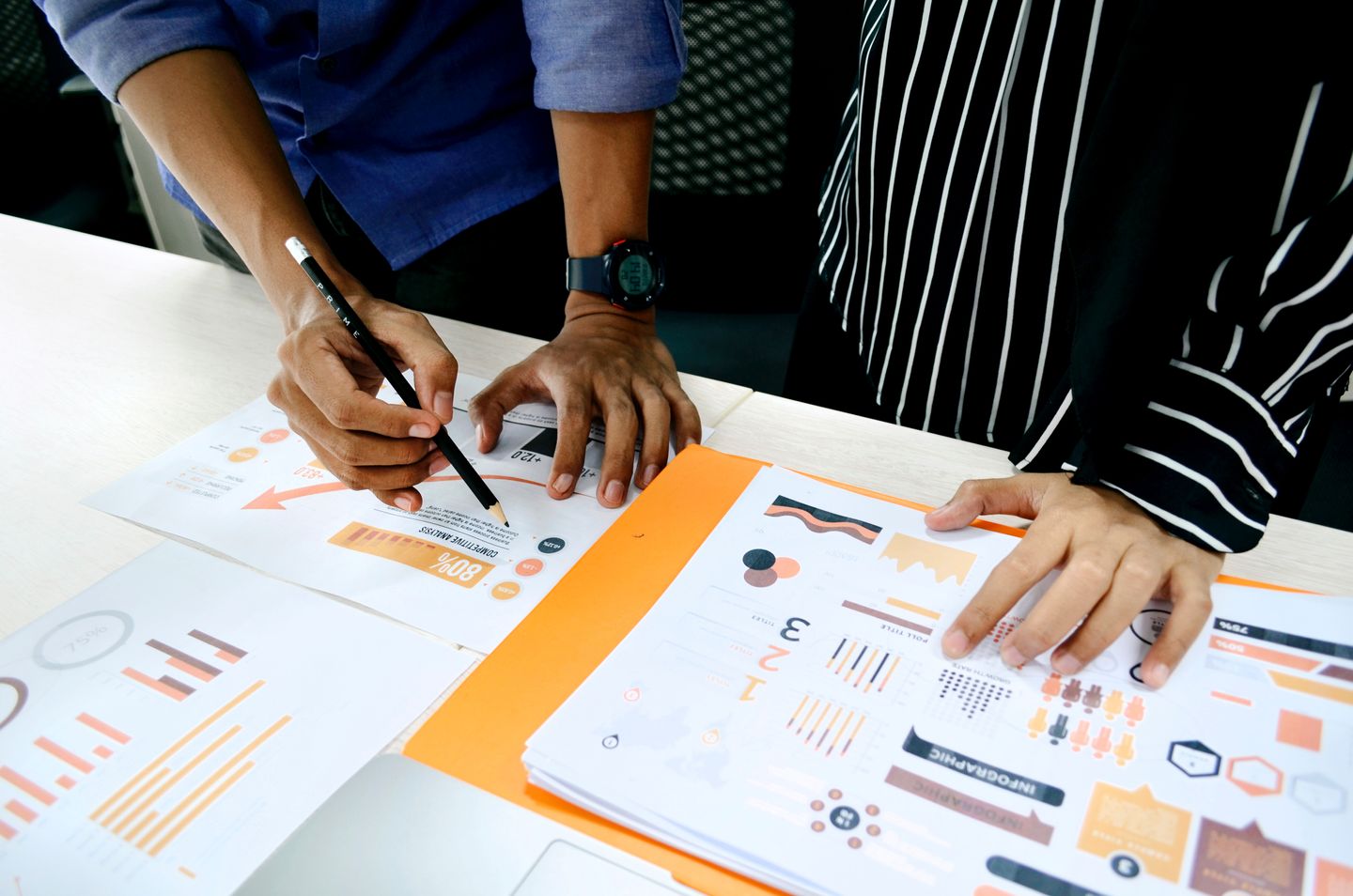 Data and analytics have become powerful tools for learning and development departments, enabling them to make informed decisions, improve training effectiveness, close skills gaps and enhance the overall learning experience.Furthermore, data can provide persuasive evidence on the return on L&D initiatives investment – which is both overdue and costing companies in its absence.
But let's dig into how you can you unlock the potential of learning data?
Assess learner performance and identify areas of improvement
By analysing data on assessment scores, completion rates, and learner progress, you can pinpoint specific knowledge gaps or skills that need further development. This information offers telling guidance for creating bespoke training programs to address these areas, enhance content relevance and learner performance as well as meeting compliance with mandatory training.
Upgrade the learner experience
In order to deliver highly curated learning experiences with high levels of engagement, fully understanding learner profiles is a must. Combining different sources of both qualitative and quantitative data such as course popularity, completion rates and employee surveys can provide a more informed picture of what is likely to be impactful.
Leverage predictive analytics to anticipate future training needs
By analysing historical data, demographic information, and organisational trends, you can forecast skills gaps, emerging training requirements, and changing job roles. Combined with an understanding of a company's skill requirements, L&D professionals are better placed to create pathways to enable employees to further their career goals and enhance overall business performance and competitiveness – and potentially, retention rates. This enables proactive planning and ensures that the department stays ahead of the curve by developing training programs that align with future organisational needs.
The often-missed opportunity of evaluating L&D ROI
A 2022 Australian research report by DeakinCo. in partnership with Deloitte Access Economics, revealed that of the 68 percent of businesses who report they track L&D-related outcomes, the majority measure their ROI through employee satisfaction surveys or changes in productivity. Meanwhile, only a third of businesses report tracking returns to L&D through financial metrics, yet the study also revealed that every dollar invested in L&D per employee is associated with an additional $4.70 in business revenue per employee on average. This suggests most businesses would benefit from a deeper dive into data providing insight into the effectiveness of L&D initiatives.
By collecting and analysing data on training outcomes, a department has the opportunity to demonstrate the effectiveness of its own performance through the results of employee upskilling or reskilling initiatives. Some examples are calculating savings associated with promoting upskilled employees rather than acquiring new talent; changes in productivity post-L&D initiatives; the correlation between L&D and retention rates; the cost of not closing vital skills gaps and business outcomes.
Get started leveraging learning data and analytics effectively by:
Making full use of LMS or LXP features to capture and organise huge swathes of data – these tools are ideal for sorting, filtering, identifying patterns and offering problem solving analysis.
Continuing to gather employee feedback via surveys on the learning experiences and perceived effectiveness and relevance. Incorporate L&D feedback into exit interviews as well as post-training.
Monitoring post training behaviour and application of skills – if possible, in simulated as well as real work environments.
Extending analysis to the life cycle of the employee within the organisation to examine L&D initiatives and how they impact an employee's internal mobility, the organisation's business goals and its learning culture.
If you can, employ a dedicated data analyst – but if this is beyond realistic expectations, provide a member of the L&D team with the means to attain qualifications that allows them to extract learning insights from data.
For greater insight into unlocking the power of L&D data, don't miss Siddharth Manay, Learning Technologies Adviser, Coles Supermarkets at the HR + L&D Tech Fest in November as he shares the secrets of Using xAPI to revolutionise the Digital Learning experience.