01 Dec 2021
How Employee Wellbeing is Changing in 2022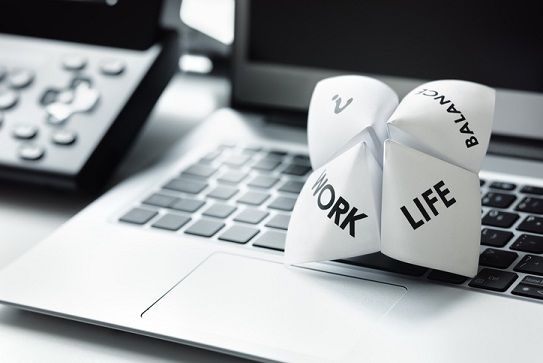 Employee wellbeing has entered a new realm thanks to the events of the last 18 months, elevating its place on the priority list. As work made its way into our homes and the boundary between the two became blurred, it was important for organisations to address the growing conversation around mental health in the workplace.
With longer hours and increased demand, coupled with the "always on" impact of technology, levels of exhaustion and burnout skyrocketed. According to global research by Gartner*, 85% of employees experienced higher levels of burnout between January 2020 and March 2021, and 40% reported a decline in their work-life balance. While Australia is now on the path to recovery and reopening, the impact of the pandemic on employee wellbeing will continue to be felt for some time.
As a result, organisations have been encouraged to take a more holistic view on employee wellbeing, taking into consideration the physical, mental, financial, and social health of their staff. In the past, workplace health and safety has focused primarily on physical hazards such as ergonomic seating, trip hazards, and procedures. But now, in a world where the personal and the professional are far more intertwined, psychological risk must also fall under HR's remit.
Hazards include bullying and sexual harassment in the workplace, unreasonable workloads, and the inability to switch off between work and home. While the responsibility to mitigate risk lies with both employers and staff, employees are increasingly questioning what their organisations are doing to create safe and healthy workplaces.
ELMO Software's HR Industry Benchmark Report 2021, based on a survey of over 1800 HR professionals in Australian and New Zealand, found employee wellness was a top priority for 50% of the industry leaders surveyed, and a medium priority for a further 40%. The average budget for employee wellness also increased by 34% in 2021 compared to the year before.
Wellbeing leave, mental health workshops, and subscriptions to apps are some examples of how organisations have upped their investment in mental health resources and tools over the past year. In the financial wellbeing space, many employers have turned to their employee assistance program (EAP) provider to help staff with financial literacy around topics like budgeting and investing. While these resources may have been on offer before the pandemic, organisations are now being more proactive about communicating their existence and encouraging uptake among staff.
Similarly, HR has become more deliberate on the importance of ergonomic equipment to address the physical impact of lockdowns and long periods of working from home. In some cases, even providing employees with an allowance to kit out their home office set-up. Finally, the social aspect of work has also become acutely apparent. From virtual happy hours in the early days of the pandemic to the resurgence of team outings now that restrictions have eased, fostering a socially healthy workplace has never been more important.
As HR reflects on how employee wellbeing has evolved, addressing all four pillars will be crucial in taking a holistic view. Not only will a 'whole of self' approach result in better outcomes and a greater return on investment, it also enables organisations to play their part in preventing poor employee wellbeing, rather than treating the symptoms.
It's clear the bar has been raised when it comes to employee wellbeing and an organisation's offering will be a key ingredient to winning the war on talent currently gripping Australia. But how do employers know if their wellbeing strategy is working? That's where the use of feedback technology and workforce data comes in.
Metrics like absenteeism can act as an indicator of wellbeing levels, while regular pulse surveys help HR leaders to know if their initiatives are hitting the mark. The shift to holistic wellness is here to stay, so now is the time to make it count.
*2021 Gartner Workforce Resilience Employee Survey, Gartner, 2021
Join ELMO Software's experts at the HR Innovation & Tech Fest, 3-4 February, as they outline how employee wellbeing will change in 2022.
*Sponsored: article courtesy of ELMO Software