27 Aug 2018
Enter our Start-Up Showcase Competition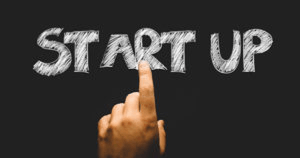 Do you have an innovative piece of HR Technology the world needs to see? Want the chance to demo your technology in front of Australia's biggest HR innovation and tech community?
We want to hear from you.
We're hosting a start-up showcase at HR Innovation & Tech Fest 2018. This is your chance to get your cutting edge technology in front of 700+ HR and IT professionals, international thought-leaders and HR tech gurus.
If you are one of the chosen finalists, you'll get a free pass to the event in Sydney on 29-30 October where you'll have the chance to pitch your product to our community.
If you tick the following boxes, we want to hear from you:
You've created a kick-ass piece of HR technology!
Your company has less than 15 employees
Your technology is less than 2 years old
You can be in Sydney in October
Contact Simon Yeowart if you think your HR tech needs to be seen.
In less than 200 words tell him why your technology should be featured at HR Innovation & Tech Fest's start-up showcase. Our advisory committee will pick the best entries who will each get an invite to attend! Entries close 5pm AEDT, Friday 28 September.
Good luck!