25 Mar 2019
How to Prime Your Mind for Innovative Thinking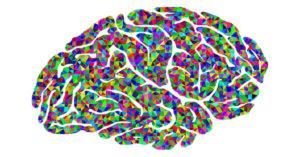 Your brain is pretty smart. It's amazing. If your brain were a person, it would be in both the super-hip and the super-smart crowd. Your brain is designed to make creativity happen, to think innovatively, and to come up with killer ideas.
But before you can get to the killer idea part, you need to take a step back and prime your brain for innovative thinking.
Think of it like being the pre-work you before you paint a wall (but much easier). You know that if you create the right conditions, the painted wall will look kick arse. Establishing a high-performance environment for your brain will keep the innovation stream clear and the ideas sparking happily.
The good news is there are two easy things you can do right now to create the right environment to fuel ideas: 1. Open your eyes to really notice the things around you; and 2. Freshen up your space.
1. Open Your Eyes and Look Up (and Down, Around and Under)
The No.1 thing you need to remember with developing great ideas and market leading thinking is:
Great things in = great things out.
Brilliant chefs, artists, designers, architects, and authors have all known this for years.
Every time you open a book, read a report, or connect with new people and have a conversation, you take in new things. The same is true when you go somewhere different or experience something new. You allow in much more information. That helps you to create new files and gives you somewhere to go outside of your usual filing system when you're next required to think differently.
Everyone gets the same twenty-four hours in every day. We just all choose to spend it differently. There will always be travel to work, lunch time, coffee break, and having to wait for a meeting in another organisation's foyer. What could you do with all that time? Each moment can be a mini-adventure for your mind if you just open your eyes. And opening them doesn't take any extra time: it just takes a slightly different approach.
Think of the last time you walked in to your workplace. Generally, you keep your head down, checking your phone for messages, moving fast, and noticing only enough to dodge other people's feet. What great things could you have missed in just that small walk to your office from your car, bus, or train? What great ideas might have sparked if you'd just opened your eyes a little more and looked up instead of down. No matter how busy you are, glancing up from your phone doesn't take any more time (or even any more effort.) Don't ignore all the inspiration around you.
The great book "How to Be an Explorer of the World" by Keri Smith takes this idea into our everyday lives. She encourages us to truly take notice of what we see around us, exploring and documenting it to drive our creativity and imagination. Some of her points on how to be an explorer of the world are:
Always be looking.
Everything is interesting. Look closer.
Notice the stories going on around you.
Notice patterns and make connections.
Use all of your senses in your investigations.
Changing the way you look at the world around you is easy, quick, and creates a non-stop idea-stimulation funnel. Whether you're at work or not, ideas are everywhere. If your open to them, great things can happen.
Try it
Photography is a great way to record the world around you. It helps you to look at your surroundings in a unique way. You're literally seeing things through a different lens: one that helps you to see detail and opportunities that others can easily miss. So grab your phone and start photographing. Take at least one photo per day for the next two weeks. There's great photo material everywhere and looking for it will force you to see it. You could even make this a team-wide open your eyes challenge. Get everyone in your team to take one photo per day and share the photos with each other the next day. If you need ideas to get you started, here are a few:
Shadow
Ripples
Coffee
Texture
Energy
Share your photos, print them, and get busy. A whole world of stimulation and fresh insight is waiting.
2. Freshen Up Your Physical Environment
The second thing you need to do to prepare your mind for generating ideas is to keep your environment fresh. Your physical environment has a HUGE impact on the quality of your ideas. Just as your thought patterns change when you're on holiday in a new country, your daily physical environment massively alters the quality of how you think. How conducive is your working environment to great ideas? Is it time to refresh your workspace? The right environment is imperative if you want to produce quality creative results. Here are some easy things you can implement straight away.
Add Some Colour to Your General Workspace
The world is so much more interesting with colour. Assuming that you don't want to risk your facilities manager's wrath by painting a wall, some easy options are:
A bright chair
An outlandishly coloured kettle in the kitchen
Some amazing coasters for your mugs or glasses
Your Nan's crocheted blankie over the back of your office chair
Put interesting things on your walls or desk – and encourage your team to do the same. The things you use don't have to be expensive – just go for anything that catches your eye. You can easily get your hands on posters of some great artworks and I am a big fan of repurposing magazine typography, illustrations and advertisements in simple frames.
Create a Mood Board or an Idea Capture Space
Place a whiteboard or chalkboard in your office, or somewhere you'll walk past every day, that you can easily write, draw or stick things on. Not only will it give you a great way to record your ideas, but it will also add variety, stimulation, and freshness for those around you.
Add Some Plants
Plants are awesome. They not only do great things for the air that you breathe, but they're also known to boost productivity, happiness and wellbeing. Given the amount of time we all spend in urban environments, it's imperative to bring a little bit of nature close to us.
Other ideas for keeping your environment fresh:
Try to work offsite at least once each week. If you have a task that lends itself particularly well to a coffee shop, go and do it there.
Schedule a one-to-one with a teammate in an outdoor space.
Take a client to an art gallery cafe in your city for a meeting. Tell them your story of wanting to change your environment to shift thinking.
Meet with people while walking. Bill Clinton was a fan of the walking meeting during his presidency; and Aristotle was also said to walk as he taught.
Hold your next offsite somewhere a little more edgy. Awesome spaces are opening everywhere, including art galleries, dance studios, acting schools, and reclaimed waterfront warehouses.
Use brightly coloured Post-it notes to record any inspiration you have at your desk.
Whatever you do, enjoy yourself. Life is better with a smile.
Try it
Of course, you won't be able to completely redesign your office, but take a walk around it, and look for all the creative dead spots. These are areas that send a small "lack of inspiration" shiver up your spine. (Note: if you're in the cleaning closet when you feel this, move elsewhere. This space is not your fight.) Make a note of each space, and then write list of all the things that you can do to brighten them up that won't break the bank. You could even hold a challenge and encourage your team members to do the same with their individual workspaces to create an overall environment that provides more inspiration.
Take the steps you need to brighten things up and create a great space for thinking and action. Send a message to your brain that you're in an innovative environment. At the same time, send a message to your team that they're in a creative space where great things happen.
Now that you have primed your mind for the innovative ideas to flow, download this free eBook "How to Sprout Your Next Big Idea for Innovation".