16 Sep 2018
HR Tech Start-Up Riding the (Virtual) Wave of Success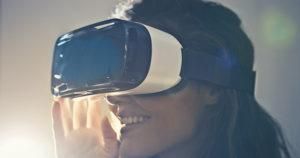 12 months ago UnleashedVR were a small start-up operating from a hub full of other hopeful entrepreneurs. Today they are thriving, with an expanding team including Google's former global head of gaming, and some sophisticated upgrades to their VR tech that brings the staid world of learning and development to life.
They were the winners of last year's HR Tech Fest Start-Up Showcase, a competition to showcase the most innovative HR software in Australia. We chatted to Founder and CEO Ben Bauert in the lead up to this year's event to see how they are progressing and how life has changed in the last 12 months.
You have gone from winning our start up competition last year to sponsoring this year's event – a pretty radical change in just 12 months! How has life changed for you since then?
Our team has grown since last year's HR Innovation & Tech Fest event and we've moved offices from a great start up hub to our own space, which was very exciting. We've also expanded our advisory team to now include psychologists, a neuroscientist and Google's former global head of gaming. We're continuing our trajectory and pushing the boundaries at the intersection of innovation in L&D, neuroscience, psychology and virtual reality.
What improvements have you made to your tech in the last 12 months?
There have been a number of improvements in how we are approaching our work over the past year. We've spent considerable time and effort upskilling in motion capture technology, so that we now record AAA quality animations in our own studio. This is crucial to creating scenarios that are incredibly convincing and immersive, thereby increasing the emotional buy-in that trainees have in a VR simulation.
We've been further including the expertise of our psychology and neuroscience team, which has been particularly relevant to the work we're doing in VR assessments and biometric analytics. VR is the perfect tool for highly scalable and controlled assessments that have untapped ability to analyse performance to provide diagnostic and selection insights.
What was the most valuable part of HR Innovation & Tech Fest for you?
The whole conference was fantastic and provided exceptional thought leadership insights for my team and I to absorb. However, as a high growth technology business, winning the start-up competition that was adjudicated by 600+ HR professionals provided invaluable validation for the tireless work that we're doing. This acknowledgement has provided many late nights of motivation for us to work towards our goal of being the world's leading VR training and assessment company focused on performance and behaviours.
What advice would you give other HR tech start-ups looking to break into the field?
No level of innovation will overcome a lack of product-market fit. Make sure you live and breathe the concerns of your customers and build your solutions to fit the specific needs of a niche group.
What's next for UnleashedVR?
In addition to working with our clients, we're about to release a platform, "Facilitate", which will allow people from remote locations to get together into a single meeting space. We are currently running a trial campaign with select customer organisations on our initial version and will be opening the platform up to HR departments and trainers shortly.
If you are a start-up with a piece of HR technology that needs to be seen, enter our Start-up Showcase. Find out more here.
If you're interested in learning more about UnleashedVR, contact Ben at ben.bauert@unleashed-vr.com or visit the website www.facilitate.tech.