15 Oct 2018
Merivale: Bringing Magic to the People Experience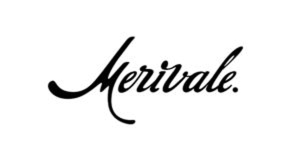 To say that Merivale has evolved over the years is an understatement. Today it is known as Australia's largest privately-owned restaurant and hospitality business, but just over 60 years ago, the family-owned business began life as a fashion house. Fast forward to 2018, and Merivale now has over 70 brands and venues in its extensive portfolio.
As leaders in the hospitality business, Merivale have a reputation for guest centricity in absolutely everything they do and consider their people their most important asset in delivering this. But their back-office systems were not up to the industry-leading, high front-of-house performance standards, otherwise seen across the business. Outdated systems and processes were impacting them from providing the same exceptional experience to their own people and ultimately, hindering their capacity to scale sustainably.
With 3,000 + staff spread across over 70 restaurants, bars and event spaces throughout Sydney, the hospitality heavyweights had struggled in the past with data accuracy in key areas such as people information and staff leave. Ramping up recruitment to reach their peak of 3,500 staff by Melbourne Cup Day was far from efficient. The systems they were using were not integrated – accessing information was slow and manual and a lack of visibility meant it was hard to spot issues – let alone fix them.
To solve this challenge, they've embarked on a digital transformation that is resulting in an overhaul just as significant as their early transition from fashion to hospitality. The company is transitioning from a time intensive, manual system that comprised of Excel spreadsheets, an outdated payroll and workforce management system, and a recruitment system that better served the needs of agency recruiters, to a completely integrated digital HRIS that enables them to grow and scale.
Kate Tones and Jess Moore shared Merviale's transformation story at HR Innovation & Tech Fest 2018. Here are a few highlights for Merivale along their SAP SuccessFactors transformation journey.
Leading the Charge
The People Team has led the way in Merivale's digital transformation. The team have dramatically increased their capabilities in implementing technology projects. Their early success and learnings around how to implement these projects successfully is enabling other areas to think about how they can do things more efficiently.
Increased Visibility of the Workforce
Greater visibility of the workforce allows the People Team to better utilise Merivale's current talent.
"Hospitality is a very resource intensive sector, reliant on a mix of skillsets working together at any one time. It requires the ability to look past a staff member's current role and see where their skills might fit moving forward. Without the right technology to empower HR, planning is impossible," said Kate Tones, Group People Experience Manager at Merivale.
Get the latest thinking on HR innovation from the best in the industry. Delivered straight to your inbox once a month.
People Experience, a True Business Partner
There's much greater reliability and speed of access to data. At a big-picture level, the People Team are able to anticipate the needs of the business rather than just react to them. They often even get there first – coming up with improvements that have never been considered before thanks to greater data visibility and the freedom to think more strategically.
"It's nice to be in a position where we are already thinking about what the business needs before they are asking for it. That validates your partnership with the operations part of the business," said Jess Moore, Head of People Systems at Merivale.
Clean Data
Their merit review process has become far easier and more insightful because the data is clean and reliable. They removed the risk of payroll errors and cleaned up their leave leakage. With more transparency around these areas, and leave being taken off the balance sheet where appropriate, the system is paying itself back.
Kate shares, "given the size of payroll and our annual leave amount, the system delivers return on investment simply by having more transparency around who's on leave when."
Candidate and User Experience
Merivale's recruitment system now serves the company's interests rather than recruiters' and allows each candidate to be treated as a customer. The People Team now have the ability to set up an internal jobs board that will not only make it easier internally to find the candidates we need for our summer peak, but will also give our people the ability to access new opportunities that support their goals.
'MyMerivale and SuccessFactors is placing the power in our people's hands to navigate their own careers,' said Kate Tones.
Hear more from the boldest HR innovators at HR Innovation & Tech Fest.
About the Speakers
Kate Tones is Merivale's Group People Manager and is responsible for the strategic direction of the Group's human resources and people programs and initiatives. Kate has been with Merivale since January 2015 and currently leads a strong team of 20 professionals to provide advice and support across the entire Merivale portfolio, with focus areas of Talent, People Operations & Training, People Systems, Payroll and Health & Safety.
Alongside the Chief Information Officer, Kate is the co-sponsor of MyMerivale, the Group's biggest technology investment to date and the transformation platform for Merivale's people and workforce management program. Aside from systems transformation and tools that enable people to do their best work, some of the topics that Kate is passionate about are mental health and wellness, reward and recognition and strengths-base development.
Jessica Moore is Head of People Systems at Merivale. Responsible for the delivery of new people technology projects and adoption of established people systems, Jess is dedicated to making a positive business impact through effective change and communication strategies. She aims to maximise business uptake by engaging key stakeholders on process change, creating the opportunity for conversations and never settling on user experience.