04 Mar 2019
SBS: Inside the Broadcaster's Diversity and Inclusion Program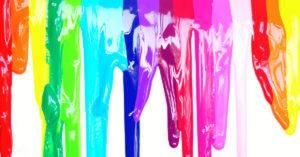 Diversity and inclusion are two words that seem inextricably linked; many people mistakenly confuse the two or simply treat them as interchangeable. However, understanding the difference between the two is crucial to the successful execution of an impactful diversity and inclusion strategy, says Joshua Griffin, Diversity & Inclusion Lead at Special Broadcasting Service (SBS).
Joshua presented SBS's award winning D&I program at HR Innovation & Tech Fest, providing practical advice on fostering genuine and purposeful inclusion through universal design and employee experiences. Here he clarifies the difference between diversity and inclusion, and outlines five key questions to help assess whether your D&I program is effective.
What's the Difference Between Diversity and Inclusion?
If you strip it all back, diversity refers to the degree of variation within a collective. It doesn't make sense to say that an individual is diverse, no matter their background. People alone cannot be diverse, only groups are diverse by definition.
Inclusion refers to an emotional sensation you get when you are part of a group dynamic. That might be your family, your work, your friends or your school. Does the dynamic make you feel part of or separate from the group? If you feel completely at ease and a central, valued part of the group, you may describe this as feeling included and your ability to effectively function within that group is bolstered by your emotive connection to it.
Why Is It Important for Organisations to Have a Diversity & Inclusion Program?
There are two answers to this question. The first is far more intrinsic and speaks to an organisation's values and social responsibility. Simply, we know what it feels like to be included and on the flip side, we understand what it is to feel excluded. All of us would agree that to feel included is greatly preferable, so why should we expect something less for others?
The second answer speaks to the well-established business case for diversity and inclusion and its role in complementing and accelerating the strategic objectives of the organisation. Whether that's increased innovation, uplift in annual profit margins, new business development, entering emerging markets. You name it, inclusion delivers real and tangible business outcomes.
That's not saying that businesses always, or even often, get the equation right. They may look at their balance sheet and say, 'hang on, this diversity we achieved hasn't impacted on my bottom line like I was promised, why is that?' The answer is that whilst it's true that more diverse representation leads to increased diversity of thinking, there is a caveat;if that thinking is not given the opportunity to be voiced, then you're back to square one. If that thinking is expressed, but it's not listened to, valued or respected, then again, you're back to square one. The business benefits of diversity are only realised when organisations champion inclusive practices.
Having a culture of inclusion is crucial for us at SBS as we strive to create an environment of psychological safety to enable the expression of diverse thoughts and ideas. We have brought our leaders along on the journey, to ensure that those diverse thoughts and ideas never fall on deaf ears.
Josh expands on the SBS diversity and inclusion strategy in this video interview filmed at HR Innovation & Tech Fest.
5 Questions to Ask Yourself to Assess your Diversity and Inclusion Program1. Are your values real and lived?
At SBS we talk a lot about bringing your whole self to work. A question I get asked with this concept, is 'what if someone's whole self is a total jerk?' Perhaps what we should be saying is 'Bring your whole self to work and act in accordance with our values'.
A couple of years ago, we undertook a complete overhaul of our organisational values. The objective was to arrive at a new set of values, unique to SBS, which resonated with our employees, instilled in them a sense of pride and which would act as a clear behavioural framework for us moving forward. We ran focus groups at all levels of the organisation and asked our employees what they most valued about SBS. Clear and consistent themes ran through all the feedback and resulted in a genuine mirror reflection of who we are when we're at our best. We continue to holding ourselves, each other and our leaders accountable to live and act by the value framework that we all contributed to building.
2. Are your communities inspired?
As a public service media organisation, our communities and our audiences are extremely important to us. We seek to inspire all Australians and through regular consultation with our many diverse communities, we gain insights into how we can deliver engaging content and services to multicultural and Indigenous audiences. Understanding the changing needs of audiences is deeply connected to diversity and inclusion. Can you really expect engagement and loyalty from audiences that do not see themselves reflected in your organisation?
3. Is your employee experience amazing?
What are your employees saying about you when they go home to their partner? When they are asked 'how's work?' at a Sunday BBQ, how are they responding? At SBS, we want them to say 'It's amazing'. That's the lens that our People & Culture team place on every initiative, project or service that they deliver into our organisation. By taking the time and discretionary effort to make others feel special, you inherently make them feel more included and more valued, and why shouldn't they feel that way?
4. Are your leaders invested in your cultural journey?
The most well executed diversity and inclusion strategies are can be meaningless if countered by the actions of one all-important cohort: line managers. We know that most people leave jobs because of their manager and research has shown us that these individuals have the greatest amount of influence and sway on their teams perception of the organisation.
That's why it's crucial for us to ensure that we are investing in our leadership teams, bringing them along on the journey and ensuring that we create safe spaces to learn and grow. After all, inclusive leadership is really just good leadership. Our award-winning leadership development program has been tailored to ensure that we are upskilling our people leaders with tools they need to sensitively and respectfully lead highly diverse teams.
5. Does your employer brand match your customer brand?
When people come to work for SBS, we always ask them what attracted them, and time and time again we hear that people's perception of SBS as an employer is largely driven by our purpose to inspire all Australians to explore, appreciate and celebrate our diverse world and in doing so, contribute to a cohesive society. It's a pretty big brand proposition to live up to, but that's the message we've communicated, and we need to ensure that this product matches the packaging.
Aligning our TV, radio and digital offering with our employer brand is about more than just delivering shiny recruitment campaigns or witty social media posts. it's about a genuine long-term commitment to our strategy, it's living our values each and every day and it's bringing one another along on the journey. None of us know all the answers. What is important is that we embrace our differences and we look out for one another, which funnily enough, are two of our values.
About the Author
Joshua Griffin is the Diversity and Inclusion Lead at the Special Broadcasting Service (SBS), working with the executive team to promote inclusion within SBS's highly diverse workforce. Josh firmly believes that diversity is only part of the equation and that many Australian businesses are missing out by not placing equal focus on building inclusive team cultures and incorporating universal design principals. Through his work at SBS, Josh has helped the broadcaster to develop a three-year plan with the aim of becoming one of the most inclusive employers in the country.