21 Jan 2019
Why People Are Dymocks' Secret Weapon to Surviving the Online War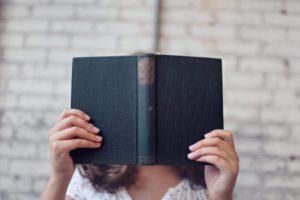 In an industry with tight margins, and ruthless competition from online stores, book chain Dymocks knows that customer experience in face-to-face interactions with friendly, knowledgeable staff is their only real differentiator. The importance of customer experience for Dymocks simply cannot be understated. And the key to it all: their people.
Paul Swain, Group Head of HR at Dymocks, spoke at HR Innovation & Tech Fest about the unique challenges they face. Swain acknowledges that Australia's book market is anti-competitive, and that as a retailer with store costs and customer service wages to pay, Dymocks is often not the cheapest option for buyers.
"That's the reality of the situation for us," Swain says.
"So if we don't provide an exceptional customer service experience, we are not going to retain our customers. Because once you take the experience out of book buying, it's really just about price."
In operation for 139 years, the Dymocks Group has been owned by the same family its entire history. Dymocks is a diversified organisation, best known as the largest bookseller in Australia. But its holdings extend into horticulture, chocolate manufacturing and commercial property investment. In October 2018, it will launch a new education business called Potentia to run tutoring programs for school students.
Happy Employees Equal Happy Customers
The Dymocks leadership team, even those in HR, all share two major KPIs. Unsurprisingly, financial performance is one. But the other is customer experience. The connection between customer experience and HR is simple. As Richard Branson puts it, "the way you treat your employees is the way they will treat your customer."
There's also an added complication: Dymocks is a franchise, which adds another level of management for employees and an added dynamic between the Dymocks head office and franchisees. The problem of maintaining a great customer experience from head office down through franchisees to employees at the coal-face is one Swain faces every day.
The Four Enablers of Employee Engagement
For Swain, the idea of employee engagement is best articulated in Engaging for Success: Enhancing Performance Through Employee Engagement, a report by David MacLeod and Nita Clarke. It points out four enablers of employee engagement:
Leadership
Management
Integrity
Employee voice
1. Leadership: Visibility is Key
The key is to display visible, empowering leadership that provides a strong strategic narrative about an organisation's past and future.
To extend this visible leadership through Dymocks, the company uses a range of tools. One of these is the intranet, which gets information out to franchisees. The challenge, says Swain, is how the CEO can communicate with a store employee who may only work as a casual on Saturdays.
"We push information out through the intranet, and last year we started using Facebook Workplace. It's very informal and everyone can access it, there's a super group that's open to everyone."
The other approach is to visit stores in person.
"We actually get the leadership team on the road to go and visit the stores. Sometimes we tell them we're coming and sometimes we don't. And we try to speak with the staff before we speak to the franchisees."
2. Management: Treat Your Employees Like Your Customers
Next to leadership, management is key to customer experience, says Swain. Engaging managers focus their people, give them scope and treat them as individuals.
"If I take our best store manager and put them in our worst performing store, that store's performance will change in one week. Because the quality of the individual manager is critical to the performance of the team. You cannot separate the two."
The notion that employees need to be treated as individuals is part of the millennial mindset evolving in the workplace. Being able to 'be yourself' at work is no longer aspirational, it's the minimum expectation of younger workers.
"A survey asked millennials how often they would like to be appreciated and thanked and the response was 'every day, but three or four times a day would be nice'," he says.
"You have to have great leadership, you have to inspire your people and have a strategic narrative that engages them."
3. Integrity: Does the Brand Match the Culture?
For a truly deep customer experience across the company, an organisation's charter, mission statement and branding must be evident within its workplace, Swain believes.
"I worked in one organisation for a really short time. They had statements written on the walls saying this is what we're like at this organisation, defining their values. On my first day I arrived at reception and the person behind the desk, who knew who I was, saw me looking up at the statements on the wall. She said, 'don't bother looking at those, it's nothing like that here'," he says.
"And she was right. I only worked there a short time because you've got to walk the talk. At Dymocks we run a charity to encourage kids' reading and you can't have more focus on integrity than when you're running a charity.
"You've got to know what you stand for, and we stand for changing kids' lives one book at a time. It's easier if the person who owns your business is a philanthropist, and our CEO defines the charity as 'the soul of the business'."
4. Employee Voice: Don't Fear the Feedback
Earlier this month, Swain presented to an HR group and one of his points was about the way the notice board was set up and where the sales targets for the week should be placed.
"It helps staff feel they are part of it," he says.
"So if we didn't have a great sales day today, we can think about what we can do tomorrow to change that. How many people did we let walk out the door? How many people did we give great service to, but we were product ambassadors and not sales people? We gave them the information so they could go buy it from Amazon."
Putting issues on Facebook Workplace also means franchisees can question head office decisions in an open forum. Other franchisees may or may not agree on a head office decision, and a consensus of opinion is reached. Visible leadership requires a level of transparency.
The Trickle-Down Effect
The four enablers of employee engagement – leadership, management, integrity and employee voice – affect the customer experience. The values of leadership and management trickle down through employees to the customer.
In an industry with tight margins, and faced with competition from online sales, Dymocks' customer experience is its unique selling proposition. Without dedicated staff who feel they are included in company decisions though feedback channels such as Facebook Workplace, franchisees can lose track of head office directives.
Apart from online channels, face-to-face meetings keep franchises on track with head office goals. Having an outlet for debate in a public online space means a consensus of opinion can be reached.
If the employee experience and the customer experience are tightly linked, decisions HR makes when employing managers and setting up employee feedback channels have a far more important effect on customer experience than previously thought.
Hear more case studies like this at HR Innovation & Tech Fest. Bringing together the boldest HR innovators for two amazing days of content, networking, knowledge-sharing and fun.
About the Author
Paul Swain has over 15 years of Human Resource experience in Europe, Asia and Australia. As Group Head of HR, Paul manages Human Resources for the Dymocks Group across multiple lines of business including retail, wholesale, commercial property, horticulture, education and manufacturing. Paul also leads the work of the Dymocks Children's Charities as General Manager, delivering literacy support programs to help achieve their vision of changing kids' lives one book at a time.