10 Dec 2020
10 Quotes from the Tech Fest to Inspire you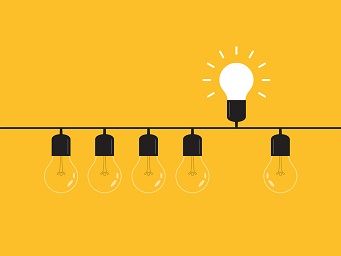 The most stirring HR + L&D Tech Fest talks have a way of igniting a spark in you. In less than 30 minutes they can make you think deeply and prompt plans for the future.
Here are 10 thought-provoking quotes from days 1-4:
#1
"There's no room for lone wolves. The strength of the pack is the wolf. The strength of the wolf is the pack."
– Rene Carayol, Global Leadership Speaker and CEO, Carayol (UK) – We are Stronger Together (day 4)
#2
"In our more networked way of working – moving towards decentralised and distributed approaches – having effective connections and relationships between all of our people has never been as important as it is now."
– Jon Ingam, HR Influencer, Blogger & Author (UK) - HR Technology Conference: Digital Workplace and Organisation Design (day 4)
#3
"One of the core competencies for employees in the future is going to be the ability to learn."
– Suzanne Mulder, Head of Learning, Global Data, Bloomberg (USA) - Workforce Transformation: Upskilling Employees for the Future or Work (day 4)
#4
"As a human being our greatness lies not so much in being able to remake the world as in being able to remake ourselves."
– Mahatma Gandhi / Penny Locaso, Chief Executive Officer, HackingHappy.co - The New Intelligence For The Human Age (day 1)
#5
"In a better normal, technology is configured, optimised or selected to address spikes and pitfalls and general changes to the workforce. 2021 will be the year that HR tech reaches its inflection point to focus more on work tech and human tech."
– Jason Averbook, CEO & Co-Founder, Leapgen (USA) - Shaping a "Better Normal" in the Now of Work (day 3)
#6
"Curation! Curation! Curation! It is not necessary for the learning team to make everything from scratch. Use technology to push out collated content."
– Nish Pai, Head of Learning, Douglas Pharma (NZ) - Learning is Resilience: 5 Cs of the New Learning Environment (day 3)
#7
"Some things to help mental health cost money and some things don't. If there's no budget and there's no international day of feeling good happening, invent your own."
– Kat Dwyer, Learning and Development Manager, Netwealth Investments - Stay Apart, Stand Together - Learning, Interaction & Mental Health During the Pandemic (day 4)
#8
"Chaos is underpinned by underlying order. You need to diagnose patterns to see what's really going on."
– Siobhan McHale, Executive General Manager, People, Culture & Change, Dulux Group - HR's Critical Role in Disruptive Times: Creating More Adaptive Workplaces (day 1)
#9
"I would really encourage you to think about soft skills and leadership development. One of the more broken parts of the L&D market is what are we doing for managers and leaders. During the pandemic we've realised that these are the types of things we need to help people with. New platforms are now providing really easy to use management development tools so they can get help in the flow of work for the soft skills and the development they want to do on teamwork and understanding how to coach people better and to manage their time better and deal with stress."
– Josh Bersin, Renowned Corporate Learning & HR Thought Leader and Analyst (USA) - HR Technology Market 2021 (day 2)
#10
"The lessons coming out of the last bushfire season and the lessons coming out of the last 12 months with the recovery and the rebuilding, they're all factored into what we learned and how we're going to better position ourselves and shape ourselves going forward. There will be more disasters, there will be more emergencies, there will be more disruptions but it's all about how we better ready ourselves and withstand those disruptions and come out the other side."
Shane Fitzsimmons AFSM, Commissioner for Resilience NSW - Live Q&A | Resilience and Leadership in Times of Acute Adversity (day 2)
Remember, you can watch these sessions – and all sessions - in full, On Demand for the next three months.
Join us tomorrow for a huge fifth and final day of HR + L&D Innovation & Tech Fest - DIGITAL