05 Mar 2018
5 Minutes with HR Digital Innovation Enthusiast – Dr Reza Moussavian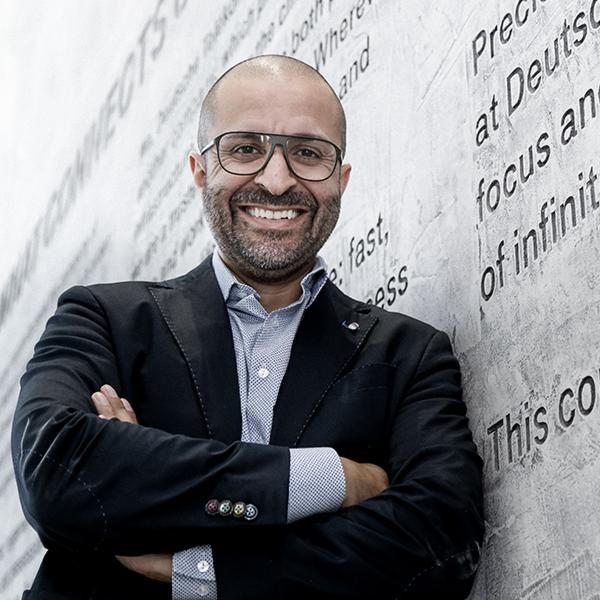 Dr. Reza Moussavian is the Senior Vice President, HR Digital & Innovation, Deutsche Telekom out of Germany. We chatted to him and found out more about his HR journey during HR Innovation & Tech Fest 2017.
1. Reza, it's so great to have you at the HR Innovation & Tech Fest in Australia. What made you decide to make the trip to Australia to share your HR story with us?
I am actually following quite a number of HR bloggers from Australia. Their content is pretty good and Australia seems to take the (digital) transformation of HR quite seriously. So it's great to engage and exchange with Australian HR practioners, executives and thought-leaders about digitalisation.
2. Tell us a bit about you and your journey in the HR field. And what do you love about working in this space?
I had a lucky life outside HR as a consultant in Dubai. My focus was on supporting telco operators and investors in internationalisation and launching new businesses. Then Deutsche Telekom asked me if I would be interested in launching an HR unit in their HQ in Germany. The vision was a bit messy, the strategy unclear, management commitment not given, no one in HR interested in the topic – it sounded like a dream job to me! So I accepted the move from tax-free sunny Dubai back to rainy Germany. The journey throughout the following three years was like building a start-up within a corporation. We had lots of challenges – getting acceptance, preventing closure, getting budget, claiming fields of action etc. Today, we are fully accepted and receive great support for our work. What I love is to create something new, tangible and with impact – with people and technology.
3. We heard in your session about the wonderful work Deutsche Telekom has done to create purposeful digital learning experiences. Can you tell us what the highlights of this initiative have been?
Digitalisation means more than just putting things on a screen. Digital in the light of learning means to create learning as an experience. Digital learning does not mean to tape a lecture in a classroom and to upload it. Learning in the digital age means to adhere to learners' needs, to be more flexible in time and location, to be more socially collaborative rather than individually focussed, more entertaining than pressurising. I shared the example of our in-house MOOC (massive open online course) which is way more than just a collection of videos. There is a whole lot of work that goes into designing the learners' journey in a meaningful and – we hope – exciting way.
4. The world of HR is moving and changing – being disrupted by digital transformation. What is your top tip to leaders in business and HR for adapting well to the changes?
Small steps that you do are better than big words that you say.
5. What are you most looking forward to seeing or doing in Australia after HR Innovation & Tech Fest?
My first thought was… seeing one your killer spiders!
About the Speaker
Dr. Reza Moussavian is Senior Vice President of the HR division "Digital & Innovation " at Deutsche Telekom AG. Since its establishment in April 2016, the division successfully introduced new tools like a leadership-app, digital collaboration, innovation methods, future work, top management innovation formats and exploration of new technologies for Deutsche Telekom AG. Before taking the lead for the HR division "Digital & Innovation", Dr. Moussavian ran its predecessor named "Shareground" that focused on implementing a culture of innovation throughout Deutsche Telekom.