10 Dec 2019
Learning "Sherpas", Authenticity, and Rising Skills Crisis: L&D Innovation & Tech Fest 2019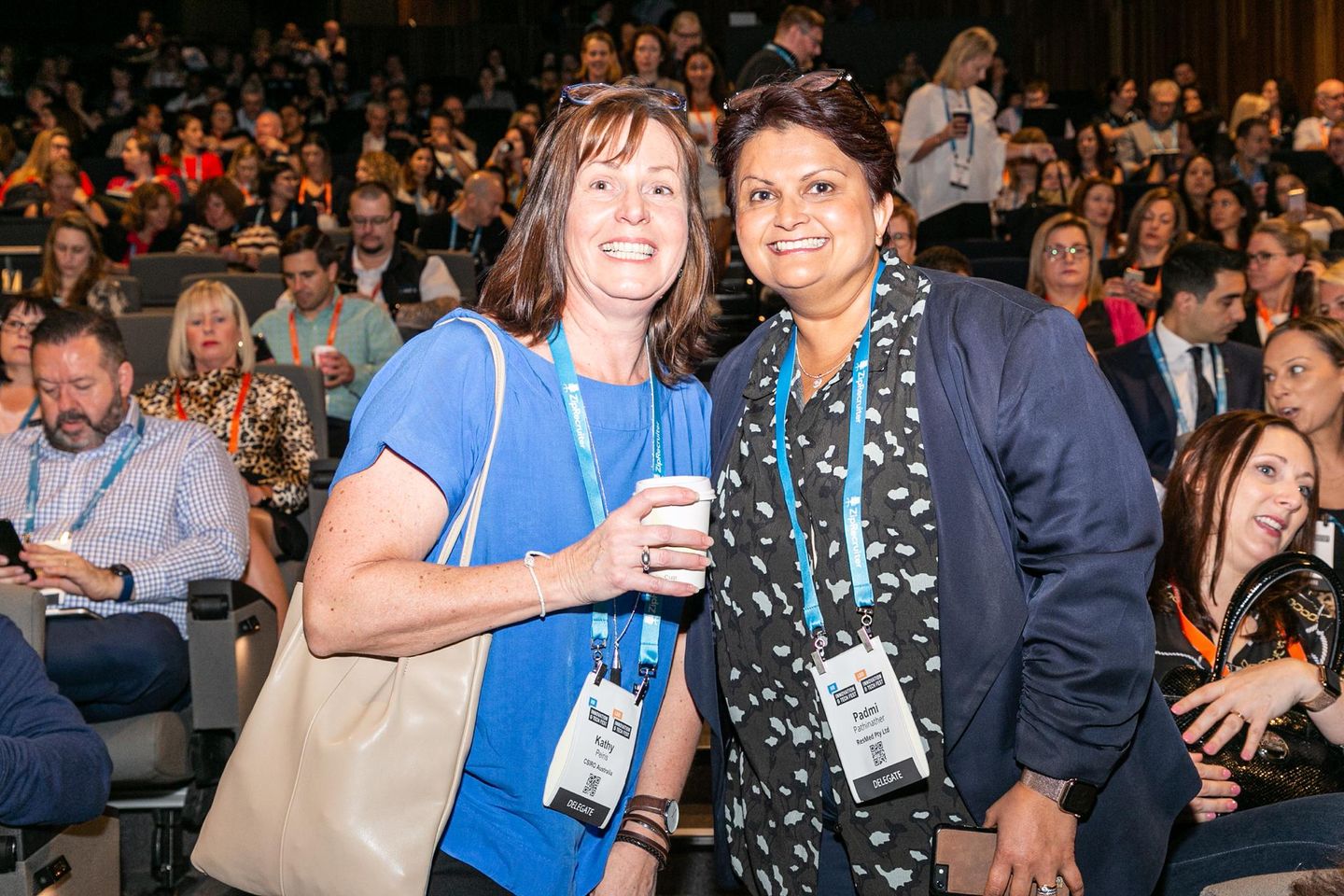 A record breaking 1250 people and 116 exhibitors turned out in force this November to hear from the leaders in learning & development, HR and leadership innovation. And who better to kick off this year's L&D Innovation & Tech Fest than one of the biggest voices in learning innovation, Josh Bersin.
He helped us get ready for the new world of work in 2020 and beyond, which has been dominated by headlines of a skills crisis driven by the rise of technologies like AI, robotics and automation. Josh warned the audience to expect these technologies to "increase significantly" over the next two years which will have a sizable knock-on effect to a widening skills gap.
"Technology is transforming us all into service delivery technicians and consultants. It has reduced a lot if the routine stuff we do all day, and we're now spending more time on things like relationship building, listening, problem solving, curiosity, creativity and innovation. That is why 70% of CEOs now rate people capabilities as their #1 challenge," Josh said.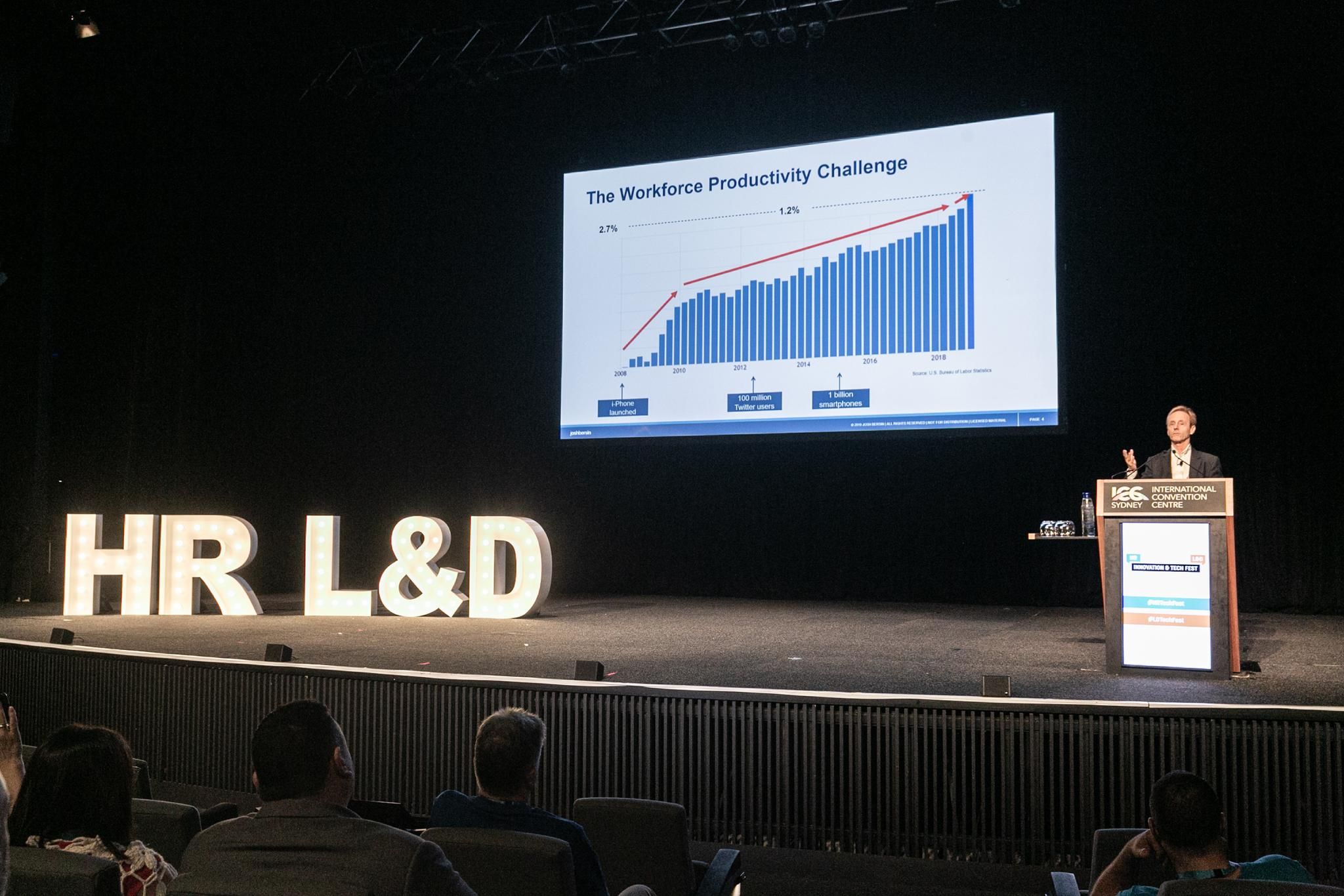 Meeting learners where they are
Google's Sarah Brown shared how they tackling culture change within their L&D teams. She says the best way to bring your stakeholders on a change journey is to first identify the FUD (Fear, Uncertainty and Doubt). Then share the urgency, create a story to shift fear to possibilities and create a really good plan.
Sarah says the modern L&D leader must act as a "sherpa" leading people safely towards the future of work.
"For our team, successful culture change means spending a lot of time bringing people along. We do that by sharing what we learn with others, and helping them see what we're seeing. We don't triangulate information, we present it first-hand. We also involve other teams in our work. We partner with them on experiments and pilots, so they see the benefits of working differently reflected in their own results."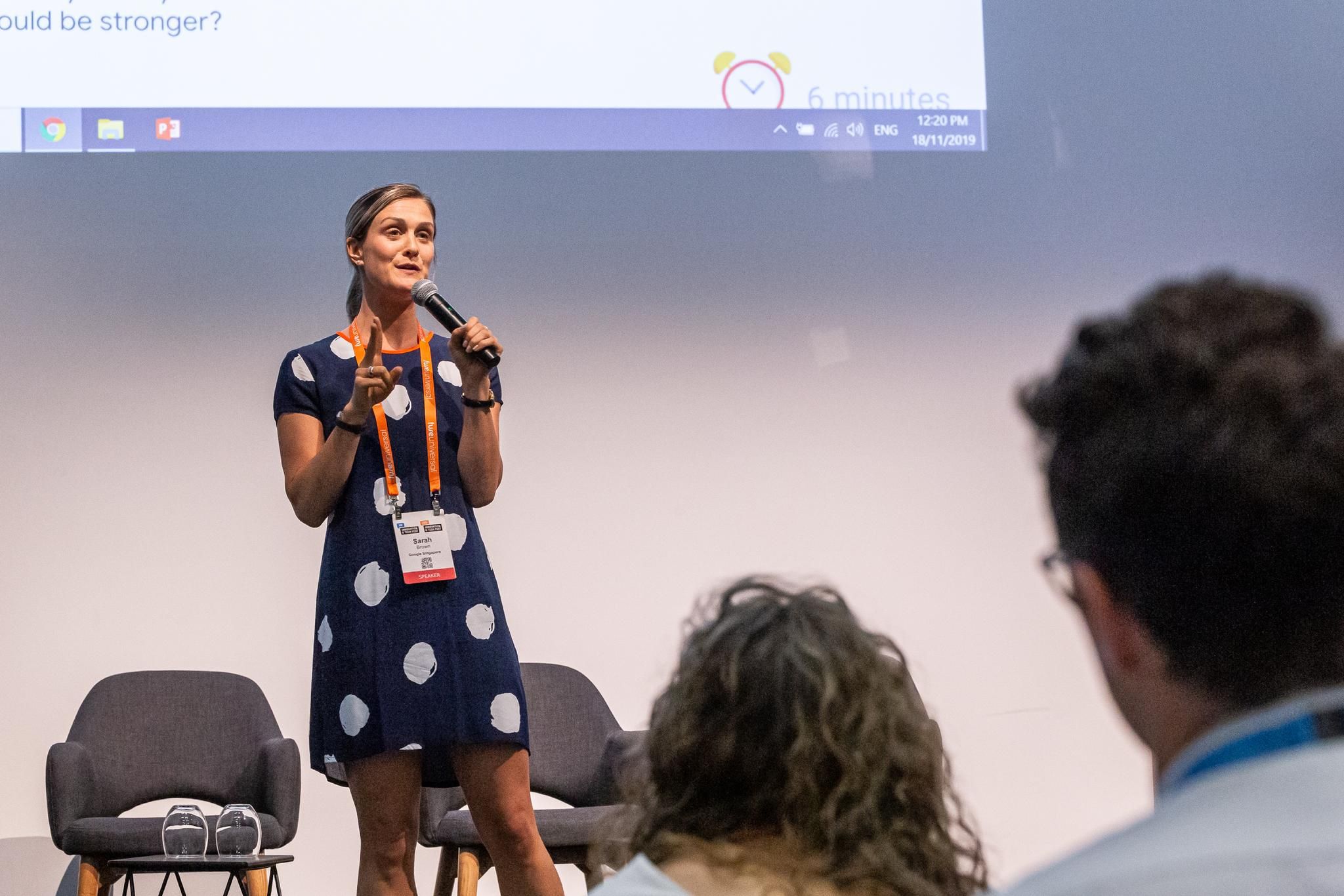 SBS Capability Development Lead, Brett Archer, outlined their award-winning L&D strategy which leverages technology to deliver learning anywhere, on any device, anytime. They are using virtual reality, augmented reality, chatbots and AI to create bespoke training.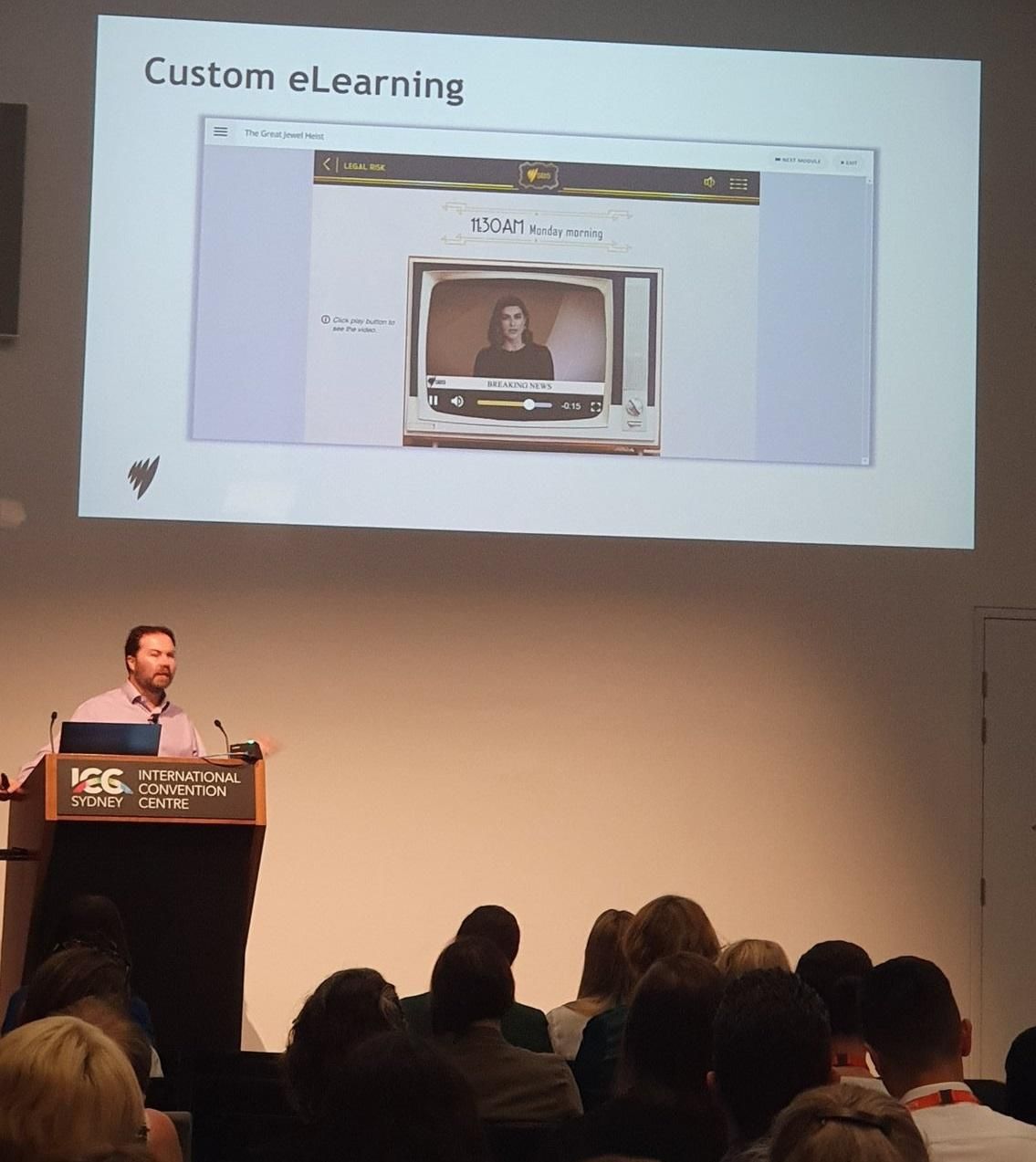 Subway was another interesting case study in tapping into learners' needs in order to deliver a truly remarkable learning experience. Ben Tuni, Snr Learning Experience Designer at Subway, outlined the importance of understanding your people, the place where they're learning, and then making a product they want to use to meet their emotive needs.
Authenticity, vulnerability and courage urgently needed in leadership
Daniel Murray, CEO of Empathic Consulting, highlighted the importance of staying connected to our people in an increasingly disconnected world.
"As businesses become more digitally focused, we are interacting more, but with far less depth. Hundreds of emails, chats, social media posts and shortened meetings are resulting in more noise but less engagement and understanding," he said.
Daniel unpacked the basics of neuroscience and gave us a step-by-step guide to building empathy in today's complex world.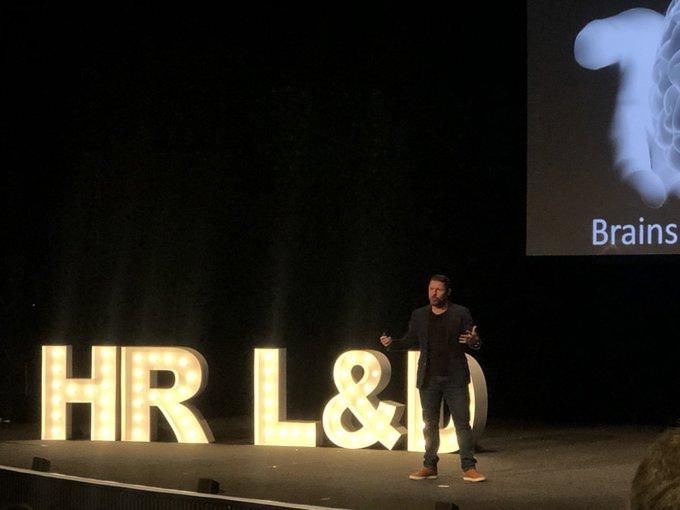 Chief People & Culture Officer at Beca, Laurent Sylvestre, flagged authenticity, vulnerability and courage as the three cornerstones of impactful leadership. He said that without these we cannot create an environment for people to be their best.
"If you truly understand your organisation, then you can understand why people behave in a certain way, and then you can agree on what you all want to become," Laurent said.
Start-ups in the spotlight
While it's great to hear from some big players, there's huge value in listening to the new kid on the block.
To shine a light on the new ideas and innovations powering HR and L&D, we ran a start-up pitch competition with 12 technology start-ups given the chance to pitch their ideas and showcase their technology.
HowToo, an L&D platform that enables learner-generated digital learning, was declared the winner, scoring themselves a pass to next year's event and some incredible connections with industry heavyweights of HR tech.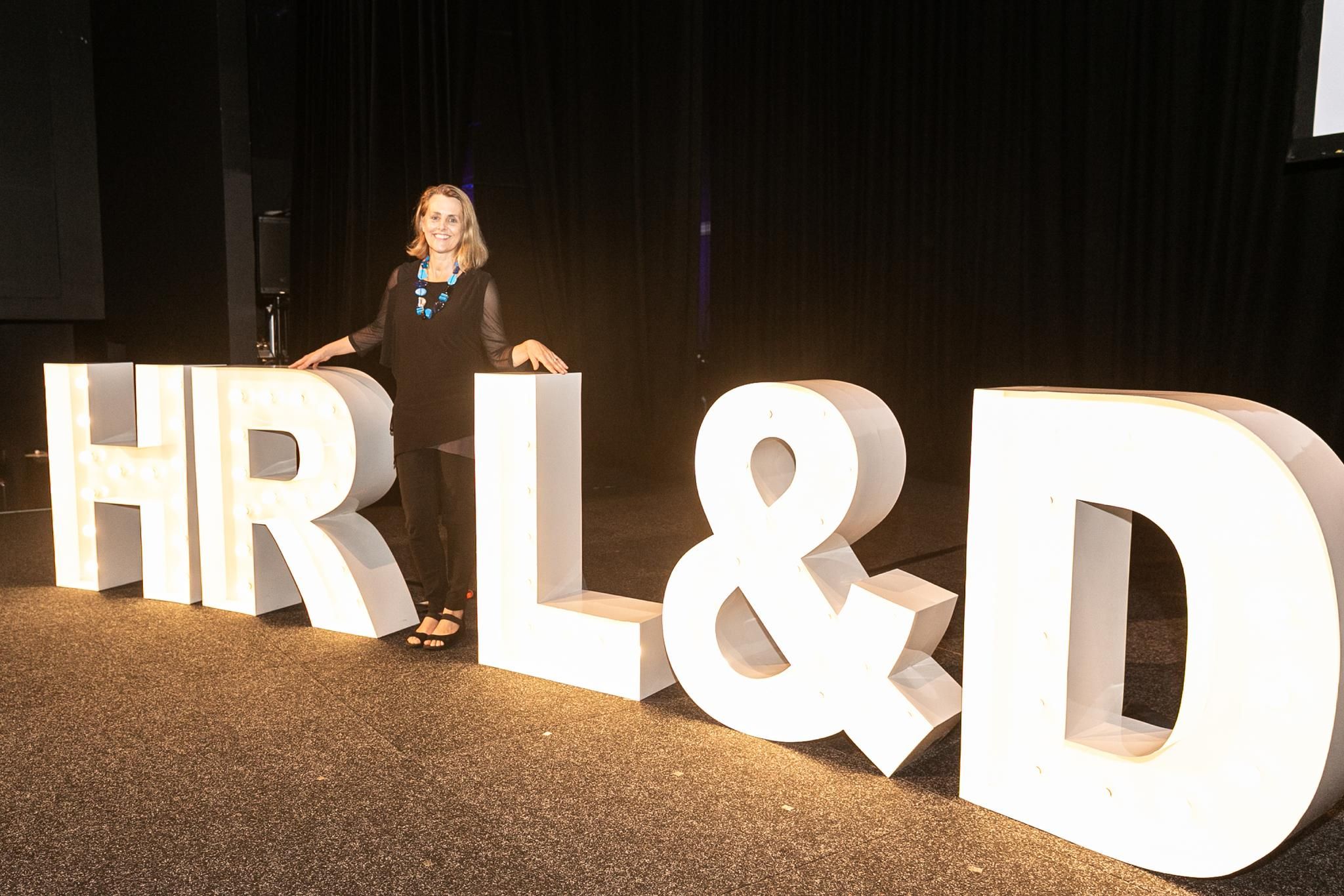 A huge thanks to everyone who made HR Innovation & Tech Fest + L&D Innovation & Tech Fest 2019 another overwhelming success. The talented speakers who so openly shared their ideas, successes and even failures. Thanks to our incredible sponsors who make these ideas come to life with their technology. And of course the HR + L&D community – your passion for driving the innovation agenda in your teams and organisations is what gives this event life.
Author
Ian Collier is Program Director for HR Innovation & Tech Fest, Australia's most exciting and progressive gathering of HR leaders, difference-makers and disruptors.