27 Sep 2016
All the (Little) Things – Atlassian's Strategies for Attracting Top Tech Talent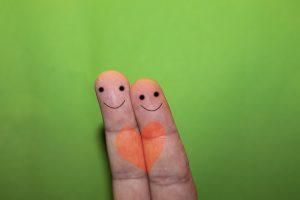 Atlassian has been named the #1 Best Place to Work for two consecutive years in Australia/Asia and this year ranked #2 Best Place to Work in the US. They're unlike any other enterprise software company you've seen before and are at the forefront of their industry when it comes to attracting the best and brightest talent. Want to know what's behind this incredible success story? Catriona Staunton, Atlassian's Head of Recruiting – APAC, gives us a run-down of the (little) things they do to attract top tech talent in a highly competitive market.
Battling a Tech Talent Shortage
Atlassian is a software company, so when we think about attracting talent it's primarily tech talent: Software Developers, DevOps Engineers, Product Managers and UX Designers. Unfortunately there is a dire shortage of those critical tech skills in Australia, so much so that many describe it as a 'national emergency'. In fact there's been a 41% decline in tech grads from Australian universities over the past 13 years – and that's just when the industry is hotting up and the country needs them the most. In Australia we have actually created double the number of tech jobs in the last 10 years than we did graduates to fill them with. And so while Australia is host to some world-class tech talent it just doesn't have the number of tech workers that it needs to keep up with demand.
Coupled with that local talent shortage is a global war for talent that is heating up more than ever. Companies all over the world are becoming more and more aware that building and running successful enterprises comes down to bringing in the best people, and they are upping their game to win the best. So for Atlassian it means building dual domestic and international recruiting strategies in order to attract the world's best and brightest to Atlassian.
The Candidate Experience Should Go Beyond the Individual
It's our job as Recruiters to tell the story of what makes Atlassian a unique employee experience and to embed that experience in our recruiting – from our branding and marketing, right through our hiring process and up until a new employee starts. And we know that Candidate Experience has to be nailed if we were going to succeed in attracting the best people to want to work with us, over all the other awesome companies out there.
When we think about creating a candidate-centric process we think about creating high touch experiences that feel personalised and special, even at scale. And it's not about big and expensive – it's the little things, at the right time, that make the difference to a candidate. And you'd be surprised by how far you can go, without blowing the budget.
We try hard to design a candidate process and experience that goes beyond the individual candidate and considers everyone impacted by the decision to take a job with us – and that part becomes even more critical when a candidate is relocating their family to Sydney for the job. You can roll out the red carpet to win the candidate's love and loyalty – but if you don't bring the other decision makers in their life along with them on that journey, your heart (and your hiring targets) might get broken. Apart from creating high touch experiences that go beyond the individual, it's also critical that we embed our own company values throughout all stages of the process.
Embed Company Values at Every Step
Company values and culture are what makes every company different – and sets one apart from the rest. No two companies share the same set of values, and it's what candidates tell us matters most to them – beyond compensation and benefits.
At Atlassian, we think about embedding our values in every step of the process. An example of this is in one of our more memorable company values, Open Company, No BS! That value means that we strive to live and breathe transparency in everything we do. We are open by default and have no time for politics or BS in the workplace. Embedding that value in our candidate process means being as open and honest as possible. That starts with showing candidates what it's really like to work here – and as early in the process as possible, so there's no surprises.
Bring Your Culture to Life
One way we like to create that experience of working here, at scale, is to create marketing videos that put our own employees in the spotlight and allow them to share 'straight from the horse's mouth'. Just this month we created an awesome 'choose your own adventure' style interactive office tour, whereby candidates or potential candidates to get virtual guided tours around our actual Atlassian offices. They walk around our offices and interact with actual Atlassian employees including our founders and our president from the comfort of their couches. Along the way they make choices to learn more about our rituals, our perks, the way we develop product — and most importantly, our values and how we embed them in everything we do. Or they can choose to just see the view from their new desk! These videos let thousands of candidates get that high-touch, personalised Candidate Experience that we would need an army of recruiters to pull off in the flesh.
And we want candidates to know as much about us as possible, as early on as possible, even if it means that they self-select out of the process – we'd much rather discover a mismatch early than after a person starts. That's just one of a library of videos that we share with candidates so they know what to expect at every stage of the recruiting process, as well as after they start.
Sprinkle in a Few Moments of Delight
We try to sprinkle some surprises into the hiring experience, whether that's a video message from our Founders, a personalised relocation experience or a gift delivered to your door when you receive a verbal offer from us. Those surprises don't need to cost you a fortune – but the more high-touch and personalised it is, the more effective it will be – every time. And creating high-touch experiences for thousands of candidates can be tricky (we had 50,000 applications last year) but with every small candidate interaction, you get this unique opportunity to reinforce you care. It's about creating a hiring experience that makes the person feel special.
An Evolving Strategy
We continue to refine our talent strategy at Atlassian. We measure the effectiveness of our candidate-centric process with a candidate happiness survey and also our offer acceptance rate, both of which have steadily increased over time. We also listen to new hires after they start and love when they share their anecdotes about the little things that ultimately made them say 'yes' to Atlassian.
We've just launched a brand new Net Promoter Score (NPS) survey to measure our candidate satisfaction and the likelihood of them recommending us to others. We'll continue to analyse the feedback we receive from candidates and are always looking for new ways we can push the boundaries in our hiring process.
About the Author
Caitriona Staunton is Head of Recruiting – APAC for Atlassian. She leads a team of 20 to scale Atlassian's high-energy culture with talented people who can do amazing work, and who live Atlassian's 'no BS' values in everything they do. Caitriona's team have won numerous awards for their work including Best Recruitment Campaign and Best Grad Program in 2015.