02 Apr 2019
First Four Speakers for L&D Innovation & Tech Fest 2019 Revealed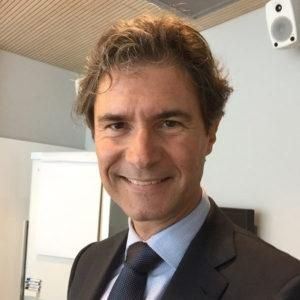 We are thrilled to announce the first four speakers for L&D Innovation & Tech Fest 2019.
Joel Casse – Global Head Leadership Development, Nokia (Germany)
Transforming the Way We Lead – Developing the 21st Century Leaders
Imagine skiing down a steep run. To increase your chances of success, you need to counter-intuitively lean forward into the slope not backwards and away from it. Now imagine a fast-paced world where work is increasingly knowledge-based, the workforce is multi-generational, well educated, informed and has different expectations.
In a similar counter-intuitive way, leaders need to let go of the traditional command, control and directive approach to succeed. This is easier said than done even when leaders rationally get it. What can business do to create 21st century leadership?
Understand the forces behind the resistance. Don't delay, start with your next gen leaders, review programs and vendors, tap into online solutions and more…
Establish the context in which leaders need to lead
Review traditional leadership styles and question those assumptions
Share evidence from 360's, insights and talent calibrations to show how deeply we're anchored the traditional approach
Make the case for new leadership approach
Lisa Zweber-Smith – VP Diversity & Inclusion Strategy, MGM Resorts International (USA)
Leveraging Diversity of Thought to Drive Innovation
Challenges cannot be solved using the same level of thinking that produced them. To find creative and innovative solutions to traditional problems, we must consciously seek out new voices, new ideas and new methods of problem-solving. Join this session to hear how a global entertainment and hospitality company has embraced a repeatable process for human-centered design thinking built to leverage diversity of thought.
Learn about and begin to apply a method/toolbox that drives innovation. This highly engaging and interactive session is designed to build knowledge of proven innovation tools and to help you understand how to identify and leverage diverse styles, voices, and thinking to ensure multiple perspectives are considered during the problem-solving process.
Understand why leveraging diversity of thought leads to better solutions

Learn the practical and proven method for innovation and design thinking

Apply your learning as you work with others to solve operational challenges

Leave with a toolbox of repeatable processes, steps, techniques and tools to enhance inclusion and drive innovation
Rashmi Sharma – Global Learning & Wellbeing Lead – South East Asia & ANZ, Unilever (VIE)
Why Learning Agility & Innovation Go Hand-in-Hand – and How to Develop it!
The 4th industrial revolution, increasing volatility of industries and novelty of job roles is resulting into a changing skills landscape. The skills required to excel in any job role five years ago is quite different from what is required today.
More and more leaders now believe (backed by research) that an organisation with a learning agile workforce has higher employee productivity and profitability.
As HR drives this agenda, a lot of us started with pushing learning platforms to employees to make the organisation more learning-agile. But there is so much more to do!
Rashmi will help reframe agility. She will show you how learning agility is really a mindset – and that a learning agile individual and a learning agile organization are two separate concepts. HR professionals must build BOTH and they are different strategies.
Rashmi is deeply passionate about building a strong capable leadership pipeline which can tackle the competitive changes in Asian landscape. Prior to leading Learning and Wellbeing at Unilever, she consulted for IBM and Aon on unlocking people potential. She was the only HR professional to be nominated as one of the top 10 women on the Economic Times Young Leaders List and she is a TEDx speaker. At her core, she follows minimalism (except for her only obsession: Books!) and is on a lifelong quest for structured serendipity & spirituality.
Josh Bersin – Renowned Corporate Learning & HR Thought Leader and Analyst
The Rise of Wellbeing and Employee Experience Takes Over
One of the biggest trends in employment is finding ways to make work easier. In this hot job market employees are quitting jobs in record numbers, and studies show that voluntary turnover rate is now over 15%. At the same time, people are working more hours, undergoing more stress, and feel less productive than ever.
In fact, productivity in all mature economies is slowing (output per hour worked) and most economists can't even agree on the cause. Josh believes much of this is just the shift to new digital ways of work, but it's clear from all his research that much of this is our companies adjusting to a highly networked, contingent, always-on way of getting things done.
In addition, corporate well-being is a bit of a crisis. A holistic view is required. We can't just "bandaid" over poor management practices, lack of flexibility, unclear goals and rewards, or inflexible work conditions. Wellbeing is a management problem, ranging from a focus on health and wellness to a focus on productivity, purpose, and financial security.
For the HR community, this is a wonderful mission to champion.
Josh Bersin is a world-renowned thought leader and analyst in HR, corporate learning, talent, recruiting, leadership, technology, and the intersection between work and life. He is a popular blogger for Forbes.com, the Huffington Post a top LinkedIn Influencer.
New Venue and 2-for-1 Special
The popularity of the event has meant we've grown out of our previous home and are moving to bigger and better things. The newly renovated ICC in Sydney's Darling Harbour will be our home for the 2019 event.
And there's more good news because we've released 100 special 2-for-1 tickets. This means for every ticket you buy, you get another free! They're available for the first 100 bookings and sell out quickly.