12 May 2020
Have you seen the HR Hub for All Things COVID 19?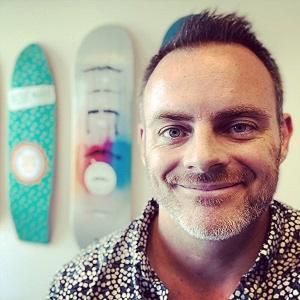 How one article in Fast Company magazine was the beginning of a revolutionary open-source resource that rallied over 10,000 HR professionals in two weeks.
Unusual and isolated times call for innovation and community, and thanks to Lars Schmidt, Amplify founder and host of the 21st Century HR podcast, there is now an open-source industry resource that delivers both.
He explained the resource in a recent episode of the Tech Fest Webinar series.
Here's an overview:
Coronavirus HR Comms & Resources Guide is a treasure trove of answers and ideas. It was created to help HR professionals lead employees despite their own disconnection and uncertainties. It offers order in a time of disorder; when it's never been more vital for businesses to carry on even though company rules, expectations, procedures and legalities need to be rewritten and communicated on a daily or weekly basis.
The Guide is readily available on document sharing platform, Google Docs. It contains information, resources and tools, best practices, templates and articles that have been uploaded, modified and used by HR professionals far and wide.
Sections include – but are not limited to - Coronavirus Response Plans; HR Technology Companies Offering Discounts; and Articles and Resources (featuring sub-categories such as Remote Work, Coronavirus Legal & Employment Law Resources, How Recruiting is Adapting and Activities with Kids at Home).
Emerging as one of the most popular categories is Return to Work Plans and Frameworks as HR leaders begin to look to establish practical steps that need to be taken as well as potential opportunities for the re-invention of work.
Australia and New Zealand localisation
When we spoke to Schmidt earlier about the global relevance of the Coronavirus HR Comms & Resources Guide, he said that while much of the content is US-specific, it is also applicable globally. "The sections about hiring lean towards U.S. based companies so they may not be relevant, but the core content is - and HR professionals in Australia and New Zealand are welcome to re-purpose and localise."
If the inception of this guide is anything to go by, re-purposing a local version could conceivably take place in a matter of days.
The start of a revolution
In late February, while Schmidt was researching an article he was writing for business media site, Fast Company about the HR industry's preparation for the Coronavirus, he was inspired in part by measures undertaken by cryptocurrency company, Coinbase.
Coinbase had open-sourced their COVID-19 response plan to provide insight into levels of impact and what they would trigger, such as travel bans, an intensification of office cleaning practices and work from home arrangements.
Schmidt understood that due to the uncertain and ever-changing nature of the Coronavirus crisis, one article wasn't going to cut it. "I quickly realised that the situation was too dynamic for a static post, so I created the Google Doc to encourage crowdsourced collaboration and sharing," he said.
He reports that since the Coronavirus HR Comms & Resources Guide was made available, it was accessed by over 10,000 industry professionals around the world and traffic has remained high ever since.
The Silver-Linings HR Playbook
One of the many silver-linings to take away from this current situation is that people have the capacity to adapt more rapidly than ever and thrive in new ways thanks to the technology we have readily and affordably at our disposal.
(Another positive is that we will probably never again take for granted the ability to step away from the screen and connect in person.)
See the 30-minute webinar as Lars talks through the thinking behind the Coronavirus HR Comms & Resources Guide and its benefits.