25 Oct 2018
How ANZ are Creating Learning Moments That Matter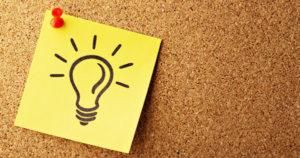 With ever-increasing information availability causing a major shift in the way that people access and consume information, the learning landscape available to our employees needs to adapt accordingly. When the aim is to stimulate a learning culture within an organisation, we need to embrace and adopt digital learning technologies to enhance the learning experience by providing rich bite sized learning content anytime, anywhere; whilst empowering employees to drive their own learning path.
Learning Moments That Matter
When putting together a strategy to stimulate a learning culture within your organisation, a good starting point is to identify the key moments or points where there would be a critical need for access to easy learning in an employee's journey within the organisation.
We labelled these key points "learning moments that matter" and focused on designing an interactive and effective learning experience for employees, specifically aimed at providing them with the right information at these key moments. Designing a strategy around the learning moments that matter is no different to designing a strategy around your customer moments that matter. These cut across functions and silos to ensure an end to end learner user experience that is optimised and valuable.
For example a learning moment could be when an employee is "New to the Organisation". There are a variety of learning needs when you are new to an organisation. How do you ensure you are designing learning services to best fulfill these needs?
ANZ's Human Centred Design Approach
Leveraging Human Centred Design and Scaled Agile to improve the learner experience is incredibly valuable.
When considering a scaled Agile approach, remember that Minimal Viable Product (MVP) is good enough. Stay true to it. You don't need to design and implement all the "bells and whistles" of the technology day one. Think about implementing the foundational elements that you can build on over time.
The other aspect of our approach is Human Centred Design or HCD. HCD puts employee experience at the heart of your design and it is essential to ensuring a positive learner user experience. It's also essential to validating your MVP – at ANZ, MVP changed by 30% as a result of using HCD techniques.
Here are my top pieces of advice for people looking to transform their learning and development functions:
Implementing learning technology is more than learning about a new system. Spend time on helping people understand how to approach learning differently e.g. moving away from event driven learning via face-to-face courses, towards learning that happens anytime anywhere.
Consider whether you need to "reset" how people think about learning.
Leader led is key – so leaders, get involved, support and role model the behaviours that you want your teams to embrace and adopt!
Story-telling is an incredibly useful tool: having people share how and when they learn best is very powerful.
Don't underestimate the amount of investment required to manage the change effectively.
Partner with your legal and risk team from day one.
Don't underestimate the length of time and effort required to enter into commercial arrangements with premium providers.
Think mobile first: engage with digital designers to improve outdated learning content that is not mobile friendly.
Push the boundaries: Remember that technology can enable digital transformation and may challenge existing ways of working. For example, are you open to democratising learning away from the learning function?
About the Author
Rita Newman is the Group Head of Learning, ANZ. Rita has 15+ years' experience throughout the Asia Pacific region in leading transformational change to deliver business outcomes. Her experience spans across varied roles in strategy and change consulting, strategic business partnering, business operations, end to end HR and organisational development. Her experience has predominantly been in financial services but also includes retail, manufacturing, utilities and professional service firms.
Rita is a change agent at heart and throughout her career has been energised by helping people and companies to optimise their futures.