01 Oct 2019
How Google is Preparing for the Future of Learning & Development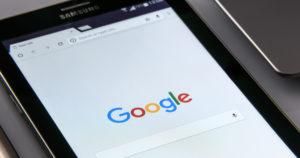 Today's learner is looking for multi-modal, personalised, moment-of-need development opportunities. This means re-thinking not only what L&D teams deliver, but also how they deliver it, potentially constituting a monumental shift in L&D's identity within organisations.
Despite its monumental size and influence, tech giant Google is not immune to this challenge.
Like any organisation large or small, they are currently facing the challenge of upskilling their people to meet the growing complexities of the workplace and changing needs of learners.
Sarah Brown is a Learning Strategist and Designer at Google. She'll be sharing how their People Development team is tackling this challenge at L&D Innovation & Tech Fest, 18-19 November at ICC Sydney.
Sarah says the modern L&D leader must act as a "sherpa" leading people safely towards the future of work. Here she outlines the importance of looking beyond the BAU fog to prepare your organisation for the future, and how Google is tackling culture change within its L&D teams.
What's the importance of planning for the future of L&D? Why can't we just maintain the status quo?
The world is changing, quickly. New technologies are reinventing the ways we work, how we communicate and collaborate, even the actual jobs we do. Amidst this ever-shifting landscape, workers will need to not only learn new skills, but also apply existing knowledge and capabilities in different, and increasingly complex, contexts.
L&D teams support workers on their journey to do that effectively. If we maintain status quo, and we don't enable workers to think differently, upskill more quickly, or flex their humanity at the right times, how can we expect them to be successful in this new world?
In short, it's our job to help employees navigate the future of work. Work is not staying still, so how can we?
How do you get buy-in for future prep at Google when BAU is so pressing?
Simply put, you have to make the case for it. The nature of work is that whatever we need to deliver on for tomorrow will always feel more pressing than an intangible future. That's not going to change. So in light of this, we need to convince others that spending time on the future is important. A big part of doing that successfully hinges on knowing your stakeholders and meeting them where they are, with the right information. You're like a sherpa! Do whatever you can to help bring them safely along the journey to your final destination – the future.
In my talk at the upcoming L&D Innovation & Tech Fest, I'll share more about the process we went through creating our learning R&D lab at Google, but at a basic level, we relied on 3 main principles:
Understand how the future affects people. Change brings about fear, uncertainty and doubt (FUD) for many people. Spend time helping people overcome their FUD.
Understand your stakeholders. Get to know your stakeholders. What are their fears, uncertainties and doubts? Empathize with them. Only then will you know how to meet them where they are.
Use urgency, storytelling and a plan (USP) to help them move past the FUD. Create a sense of urgency to act that is based on data. Craft a story about why future preparations are important for your organization, and do the work to bring people along. Build a plan for how you'll move forward, so people can ground themselves in the next concrete steps you'll take.
Thinking differently often requires culture change within L&D departments themselves. How are you going about this process?
The first piece of this is recognizing that culture change is a long process. It's not going to happen overnight – and that's okay! Better to get there together in the long run, than to only have only a handful of you get there quickly, alone.
The second piece is recognizing that every individual is in a different place on the change curve when it comes to the future. While personally you might be in the more advanced stages, and already in problem-solving mode, you must also recognize that others will be at the very beginning stages, and might still be managing their own fears and discomfort with the change.
For our team, successful culture change around thinking differently for the future means spending a lot of time bringing people along. We do that by sharing what we learn with others, and helping them see what we're seeing. We don't triangulate information, we present it first-hand. We also involve other teams in our work. We partner with them on experiments and pilots, so they see the benefits of working differently reflected in their own results.
How do you keep on top of current learning and development trends?
Mostly through reading, listening and conversation. I read a lot of articles, reports, and research related to the future of work to see if it's relevant to my work. I'm also a big fan of podcasts. I listen to them on my way to work, while I'm cooking, pretty much whenever I have a few spare moments. Even if they aren't related to the future of work, I find that they spark new ideas for me and help me make connections.
I also make time to catch up with a lot of people in my network, both inside and outside of Google. This, combined with continually meeting new people, helps increase the chances that I'll come into contact with interesting ideas and information. Inevitably, as one person, you're going to miss stuff. The more people you talk to, the better the chance that they'll turn you on to something interesting!
My final piece of advice on this is to get your team or colleagues involved in this with you. This stuff takes time, so cultivate a "divide and conquer" mentality. The more we rely on the collective brains-trust to report back on what we're learning, the easier it becomes for each individual member of the team.
What three pieces of advice would you give other organisations looking to "build for the future"?
Don't delay. As I mentioned already, it's really easy to put off preparations for a more intangible future in favour of tackling the pressing needs of our day-to-day work. But be weary of constantly finding reasons to delay the future. If you continue to kick the proverbial can down the road, you'll wake up a few years from now and realize that the future has arrived, only you didn't do what you needed to prepare for it.
Do your research. Understand where the market is going, where your industry is going, and where your company culture is going. Gather all of the information you can to understand changes and trends in your environment. We can't ever predict the future, but using data, we can make educated guesses about what we think will happen, and use that as our blueprint to prepare.
Find partners. Chances are, you're not the only ones thinking about the future in your organization. Talk to as many other people across your company as you can to find out what they're researching, what they're thinking, and what they're doing to prepare. This way, you not only avoid duplicating work, but you also find opportunities for strategic overlap and partnership.
What do you think L&D is going to look like in 5-10 years' time? Are we going to be learning from bots?
I think it's anyone's guess! If I've learned one thing from my work on the future of work, it's not to make predictions!
That said, there are a lot of interesting trends that I'm seeing, that I will be curious to watch develop. For example:
We're seeing a sharp rise in the gig economy, and the number of workers joining the "alternative workforce". What ramifications will this have on larger corporations?
As we rely more and more on technology for routine work, we'll see a shift towards jobs that rely on uniquely human skills – creativity, empathy, communication, collaboration. How do we help employees unleash that power of that human potential?
As the changes in the business landscape increase in velocity, workers will need to equip themselves to pick up new skills quickly and often. This idea of re-skilling will be really important, so how do we, as L&D teams, help employees do that effectively?
As is always the case, the future brings up more questions than answers, but the great thing is that these questions are extremely exciting to think about!
Hear more from Sarah Brown on Google's L&D strategy at L&D Innovation & Tech Fest, 18-19 November, ICC Sydney.
About the Author
Sarah Brown is Learning Strategist and Designer at Google. Based in Singapore, Sarah is part of a research and development team focused on tackling Google's long-term learning & development challenges.