06 Mar 2019
Nestlé's Results-Focused Learning Strategy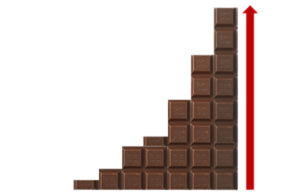 Nestlé have made considerable inroads into changing the conversation about learning value, moving from a focus on efficiency and cost to concentrating on results and value. This has been largely due to delivering a framework that enables a holistic, value-focused approach to learning, enabling the WHOLE business to prepare and participate in learning.
The L&D team are now able to provide actionable insights to evaluate their learning programs: when things don't go as well as expected they are able to analyse what happened and more importantly, why.
Vanessa Blewitt, Learning Effectiveness Lead at Nestlé, presented her her framework at L&D Innovation & Tech Fest. She spoke to Bill Boorman after her session – watch the video below or read the summary of the key points from her session.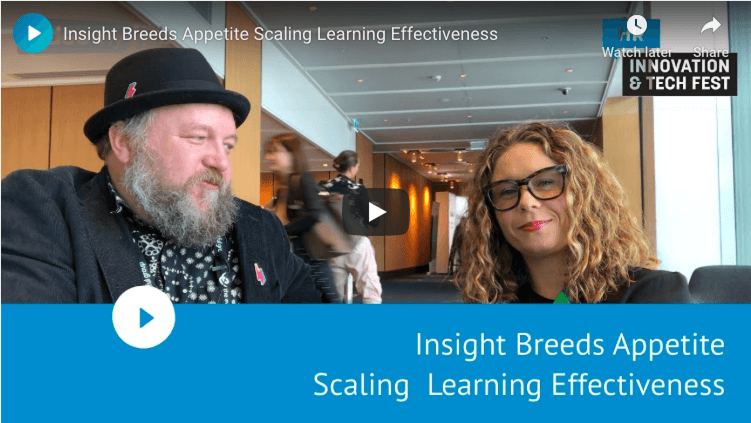 Learning to Help People to DO Things, not KNOW Things
When it comes to learning, it's really important to get back to the point of learning: Why do we do learning in a business? I believe learning is for people to do things differently, not just to know things. So, L&D leaders need to assess the learning programs they are delivering, starting with asking the question "do they use it at all?" If they don't use it, there can be no value.
At Nestle we have a results focus when it comes to learning in order to answer the challenges of the business. We really consider the value we deliver when we design our learning programs. We take a very learner-centric view: how is this learning going to help me in my business context, in terms of progressing my career? It's quite individually focused, but also focuses on achieving the goals and objectives that people have in their roles within the business.
Delivering Content in Context
L&D is still a slow, sloth-like moving change. But in terms of modality, we're seeing much more digital and learner-generated content. So the role of L&D is shifting from serving it up to being more of a business partner co-pilot.
L&D leaders need to make sure our people are engaging in the right learning. How do I make sure I'm using it to give the results that are meaningful to me in my business context?
Rather than focusing just on creating content, at Nestle we're also creating context and helping with the "how". You can have the best content in the world, but if it's not getting to the right people, or if it's not getting used, it all means nothing. It's so important to provide context with your learning to make sure that people understand why they're getting this content, making it crystal clear how it all aligns to their goals.
From Gut Feel to Data Driven Insights
Analytics allows us move from gut feel to proven data-driven insights. Data is not just about attendance numbers, efficiencies and costs; it's about moving the conversation along from "How much did we spend?" to "Did we spend it well?"
Data enables us to engage the business and say, "Here it is," hold a mirror up to the business and show the proof. But if you simply look at the data summary, it doesn't tell the whole story. On first glance it might all look good, but once you get into the detail about which parts of your learning program are perhaps less relevant, you can be smarter in targeting your responses. So rather than getting rid of a whole course because it rated badly, we can see which elements didn't resonate or which parts are no longer aligned to the business' goals. We use this data to make smart, targeted changes to our learning programs in order to remain agile and keep up with the pace of business.
At Nestle we're really involving the rest of the business in our conversation about results and metrics. So we don't just serve up the data, we say "What results are you looking for?" and make them part of the data strategy from the start.
A Learning Partnership
As successful as our learning programs have been at Nestle, it's not perfect. Not everyone completes or applies learning and in the past it hasn't been clear why. We have started to ask four simple questions to try and figure this out:
did they choose it?
did they like it?
did they apply it?
did it add value?
When I get asked why people aren't applying our learning programs, we now have a better idea of the reasons. We're putting some of the ownership and onus back into the business, to make sure that line managers are creating the right spaces for people to apply learning. So it's changing our conversation around learning and making it more of a partnership.
Our revamped program at Nestle has shown that learning can be positioned as a tangible performance enabler when learning teams work with the business for the business.
Hear more from leading L&D innovators at L&D Innovation & Tech Fest, 18-19 November 2019, Sydney.
About the Author
Vanessa Blewitt is the Learning Effectiveness Lead at Nestlé and a passionate champion of ensuring learning delivers tangible value to individuals, teams and organisations. She has lead the development of a Learning Effectiveness Approach that incorporates process, measures and reporting. Starting with International Leadership Development Centre several years ago, this is now part of a world-wide business transformation program targeting all development solutions for employees worldwide