09 Aug 2019
Not Every Social Platform Needs To Be For Recruitment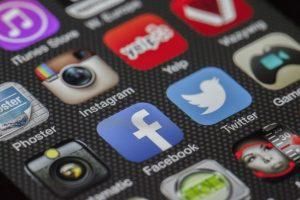 I recently read an article on Sourcecon. Directed at recruitment people, the item is entitled 'Why You Need To Be On SnapChat'.
I died a little inside.
I don't need to be on Snapchat. Really I don't. And the article? Well it was just an infographic that tells me that lots of people now use Snapchat. That really isn't 2016 news. And, any proof as to why I should use it for recruitment? None whatsoever.
The problem with the 'Social Recruiting' thing, is the propensity to try to apply recruitment to every damn bit of social innovation that's out there – just because it's where some people are.
Pass me the crowbar someone. Please.
The problem with shiny new platform obsession on social media, and the splurge of automation and rec-tech, is that we neglect to consider where social media and recruitment practice is at it's most effective. Through people.
I'm sitting in Oslo following a talk to HR & Recruitment folk on how to amplify employer brand through social media. At the heart of it is authenticity. And authenticity comes from people, not marketing. Effective social media action for recruitment aims to increase inbound applications from relevant people. If you are starting your social recruiting objectives only on the capabilities of platforms, and how you can crowbar recruiting & sourcing into them; then you fail to consider the people who have to authentically amplify on your behalf. Your employees, your recruiters, your directors, your advocates and those with influence – and most crucially, their personal and professional social media behaviour.
At the heart of commercial Social Media is an exercise in building positive perception, reputation and word of mouth about your business. An avenue for inbound business, and for recruitment – inbound talent. Battering job messages through snapchat isn't going to cut it.
I've been ensconced in social recruiting as we know it, for over 7 years. It starts with being cynical about it's capabilities. Testing, getting proof before adoption of new channels. Until someone shows me a decent tangible case study as to why Snapchat is the next new recruitment goldmine, I'm not going anywhere near it.
Start with looking at the behaviours of the people who you employ and the people would like to employ; and how they emotionally connect, engage with and share content. Then look at the platforms in which that might apply.
It always starts with people.
About the Author
Steve Ward is an award-winning social recruiting strategist and digital recruiter. His passion and purpose is to help people and companies integrate social media into recruitment, branding and talent attraction. With 22 years recruitment experience, he is credited as being one of the first (in 2009) to undertake what people would now call social recruiting. He also writes the well-known therecruitmentmisfit blog.
This article originally appeared on LinkedIn Pulse.