10 Sep 2018
Personalised Future-Fit Learning Design Influenced by Behavioural Economics Tools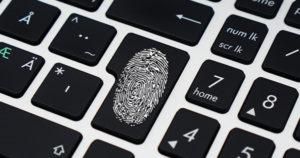 The adoption of personalisation is on the increase. It undoubtedly drives harder results for both the individual learner and therefore the business with higher levels of learner engagement. We cannot help but be constantly reminded of this as an effective influencing factor in our day-to-day lives through the sophistication of brands that perpetually interrupt us with their pop-up ads, uncannily aligning with our recent searches.
In the context of the workplace however, it's often not clear how we can best achieve this for our workforce.
One approach in relation to our prospect data is to combine segmentation or provide recommendations with personalisation. For others, it simply means '[first name] [last name]' in email communications.
The latest Deloitte Consumer Review: Made-to-order: The Rise of Mass Personalisation states that it offers a path to sustainable growth and that without it there will be a negative effect both on engagement and customer loyalty. Analytics tools are critical in matching the right consumer to the right outcome providing the business with deeper insight into consumer behaviour.
GDPR and the use of individual data for marketing will require a new data governance framework that gives control to the individual over how their data is used. This came into effect in Europe earlier this year, and although the regulations aren't yet enforced across APAC, we should approach GDPR with a best practice view, making improvements and needed changes to our current prospect marketing processes. With this foresight, we will be fully prepared for when this lands on our shores.
Increasing Learning Impact with Personalisation
Today 63% of us use AI every day without even realising it, according to a survey from HubSpot. So if that figure is to be believed, then the workplace of the future might already be here?
For example, a basic and advanced learner can take up the same training module and progress their training at a speed that suits them, on their preferred device, opting for their chosen style of learning experience at that time – whether it be audio or video, or a blend of the two.
We are not that far away from this learning utopia, there are already exciting and interactive opportunities within elearning now that will continue to develop exponentially. Our very own learning experiences will soon be so very far removed from the box ticking learning modules of the recent past.
Read more on this topic and the role AI plays in this article.
What lessons can we take from behavioural economics when designing digital learning?
Behavioural economics combines psychology, neuroscience, sociology and microeconomics to explain how decisions are made. These are influenced by economic factors, yet wider influences and formative experiences impact learning design. The context in which people make decisions also has a bearing on the choices they make, as does the influence of people around them.
Realising that humans are not wholly predictable is the first step to understanding behaviour. Only then can we work towards influencing them, changing their mindset and inherent behavioural patterns to ultimately improve future choices.
Learners make decisions based on factors relative to their situation, so it is important their training is applied to their role or the overall business objectives they operate within. Contextualising processes or procedures within the learning content can also help learners to see their relevance and put this into everyday practice.
We can extrapolate the principles of behavioural economics to designing learning for impact – by focusing on the desired actions and behaviours. All of which lead us back to that initial question, 'How can we make people's jobs easier?'
"We're building training for the Facebook generation. A group that wants training on the skills that they think they need, on a device they own, delivered at a time of their choosing." Jeremy Hoyland, PepsiCo as detailed in Kineo's Learning Insights Report 2018.
Human error happens and often we need to sense check with others to help make informed decisions that will overcome bias. Undoubtedly, utilising the principles of behavioural economics when designing learning requires some deep thought, however it will assist in creating learning experiences that change human behaviour. People are not consistently rational; we are complex, can react unexpectedly when provoked and this is what sets us apart from AI. We will stand firm in our future workforce, alongside AI as our human touch and soft skills will be invaluable.
Too many choices result in over complexity and confusion. It's in our nature to avoid extremes. Too many options can be overwhelming and make for an unwieldy learning experience. Individuals are also more near-term minded, rather than long-term focused. In this context, skills credentialing within a social learning environment is gaining popularity. Digital badges and downloadable certificates have good levels of engagement.
About the Author
Sally Danbury is Nurture Marketing Specialist at Kineo. Since the year immemorial Sally has exercised an avid passion for creativity with words, images and Pilates. She is most content in the workplace when crafting enticing messages that inspire and engage.