02 Jul 2018
Rebooting L&D to Survive Digital Disruption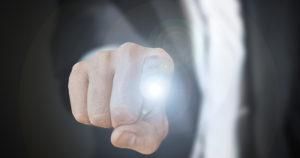 There's been a lot of research around the need to transform L&D from the traditional model of mostly face-to-face training, into a new model of learning that aligns knowledge transfer with the way we absorb information in our non-work lives. It is clear the L&D function needs a drastic change if it has any chance of survival.
And while most organisations recognise this need, many haven't yet taken the big step and acted. Fairfax is one of the brave few that have taken the first steps towards L&D transformation. Nicole Thompson and her team have created what they believe to be a first within big corporate Australia – an interactive digital learning hub that requires stakeholders to collaborate on content production.
Ahead of her session at L&D Innovation & Tech Fest 2018 in Sydney, Nicole reveals how she has rebooted the traditional training model to create an innovative digital learning strategy.
Shaking up L&D at Fairfax
When I joined Fairfax, our L&D team was pretty traditional in their job titles and skills – we had trainers that serviced a part of the business based on their level of capability. But they were delivering a business want, not a business need. I was brought in to really overhaul the way L&D was done, so I decided to take a bit of a revolutionary approach. The first thing we did was to restructure the team and abolish most of the existing L&D roles. We then went out and sourced a multi-disciplinary team who had high level digital skills that would enable business transformation and deliver on our new L&D strategy. Our new team was made up of people with a range of backgrounds – from journalism and higher education to computer science – it was important that we didn't limit ourselves to hiring the same people to fill the same roles we've always had. We wanted to make sure we had the right skills for the ambitious task of bringing a traditional L&D function into the digital era.
Although it was a big change, it was easy to sell the transformation to the business by explaining that the learning team is paid to be teachers, and if we did not possess the new capabilities that the organisation needed to embrace, then we should not be here.
A Learning Hub Like No Other
Once we had our new multi-disciplinary team in place, we were ready to roll out our new digital learning strategy. At the heart of our strategy was a Learning Hub. Essentially the Hub is designed to provide expertly curated learning materials so staff can quickly access compelling learning material to help them do their jobs better.
Our Learning Hub is not an LMS. It looks like a contemporary media website, offering learning content in a range of formats including videos, stories about practice transformation and excellence, podcasts and webinars. We are currently implementing Tin Can/xAPI to get better quality data and drive performance as well as enable personalisation so that staff can access what they want quicker.
Content selection for the hub is a strategic process. We work with the business to understand the broader Fairfax strategy and identify the skills and capabilities the business needs in order to transform itself for future survival. Staff are also asked to own their learning and identify what they need in order to adapt their practice for the digital era. From these needs, my team builds compelling, contemporary blended learning solutions (not traditional 'daggy' e-learning) for the business with a focus on speed to market. For example, we recently delivered a series of videos in bite-size chunks for a manager who has historically demanded face-to-face sessions. We have also provided posts in response to crises facing our stakeholders such as how to report international terrorism with a focus on personal safety and audience impacts.
There are so many examples of great digital content these days that it doesn't make sense for e-learning to be boring. We are incredibly pleased we don't have to pay for 3rd party providers as we save time and money for the business while ensuring the learning and development material they get is high quality and strategically aligned.
So what are the results emerging from this new corporate learning model?
We have doubled the number of unique visitors to the Learning Hub over the last quarter since we launched. Each part of the business is at different stages of engagement with the Hub, so we continue to work with each team to help them drive learning solutions within their teams. The most proactive team – within our editorial division – has created its own video selling the importance of the Learning Hub for their staff (without any prompting from us!) They are exemplar corporate learners and we are looking to spread this energy and enthusiasm throughout the rest of the business.
We believe this is the first Learning Hub of its kind in Australia, so a lot of what we were doing is breaking new ground. It has meant we were often doing things on a trial and error basis, so we had to remain agile in order to tweak our strategy and direction. We're learning to fail fast and 'rip' learning from our own rebooting process. Along the way, we've discovered a few things about how to create a really revolutionary learning experience for our people.
Here are my top three lessons learnt for the L&D Innovation & Tech Fest community to take away:
1. Up-Skill Your L&D Team
Forget about traditional job titles and skills sets you associate with L&D. While traditional L&D roles are fine for traditional L&D models like written manuals and face-to-face training, they don't always have the skills necessary for the new way to deliver learning content. When we restructured the team, we hired people with diverse backgrounds who had skills that aligned with what we were trying to achieve: people with journalism backgrounds, university educators working at the digital cutting edge, business analysts and computer engineers.
I believe the future of HR is to have multi-disciplinary teams that leverage off each other's strengths – including content curation, business analysis, coding, social media and digital marketing. Despite their very diverse backgrounds, our new L&D team has worked incredibly well together. They are a bunch of very smart, passionate people who are excited about the new world of work and digital transformation, and truly want to drive change.
2. Provide Content in a Range of Formats
Just as we consume information in a wide range of formats in our non-working lives, we make sure we provide content in lots of different formats to help people learn in different ways – anything from podcasts and YouTube videos to articles and infographics. Face-to-face training is still used for certain things like leadership training, digital storytelling, or complex sales training, but the majority of content on the new Learning Hub uses a combination of mediums.
3. Get The Business to "Own" Their Learning Strategy
The Learning Hub launch was not about a new learning technology platform, it was about transforming the culture of learning at Fairfax. We told the business that they are in the driver's seat, that this is not another HR-owned product – that they need to tell us what they need. We told them that we are replicating a new media model in that it is community owned, with learner-generated content.
We nominated Learning Champions to be the change agent for their respective business unit. We then selected learning teams to work with the Champions and provide broader representation to get buy-in and contribution across the business. These learning champion teams meet on a regular basis to discuss learning needs within their business, with one of my L&D team in attendance to act as a consultant in advising on learning solutions. We also trawl our new 'Facebook at Work' to identify staff who post about conferences or other learning opportunities, so that they can share their learning with others across the organisation.
The most important thing for us in our transformation journey was engagement – our whole strategy hinged on the need for people to contribute to their own learning by identifying their needs – without their buy-in our new learning model would have been in trouble.
A Work In Progress
The Learning Hub has been a great success so far. We've had feedback from some of our business leaders who are extremely excited by the Learning Hub – there is a feeling that this is the missing link that will help them transform their business by having a platform to embed key learning.
I urge you to consider how the people in your own organisation consume information in their non-work lives. You'll probably find (like we did) that it is vastly different to the way we were delivering L&D material and therefore change is long overdue for your strategy too.
Nicole will be presenting the full story of her learning transformation journey at L&D Innovation & Tech Fest, 29-30 October 2018 in Sydney. Don't miss this opportunity to get a rare insight into the L&D strategy for one of Australia's leading digital disruptors.
About the Author
Nicole Thompson is Chief People Officer – APAC for Hudson. She is focused on enabling business transformation and spans digital learning, talent management, diversity, alignment and engagement, leadership development and performance management. Nicole has spent over 20 years in Human Resources and is also an Organisational Psychologist.