19 Sep 2018
The End of the L&D Department and the Rise of The Learning Scientist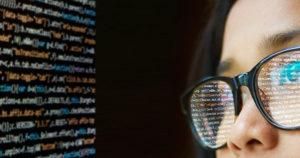 Digital transformation and what has been called the fourth industrial revolution is having profound impact on almost all aspects of business, but the need to rapidly develop new skills at speed and scale, and the challenge to retrain potentially displaced workers is among the most significant. It represents perhaps the biggest call to action in the history of workforce learning. Can the Learning and Development community step up to the task?
Chris Pirie, Former General Manager of Global Learning at Microsoft (USA) believes that the good news is that with disruption and change comes opportunity. As Microsoft CEO Satya Nadella became the third CEO in the company's history, he deliberately brought a culture of learning and growth mindset to the 30-year-old software giant that changed the game and illustrated how a learning culture can unlock tremendous competitive advantage and value.
Chris has had the opportunity to explore the impact of the disruptive forces at work on the L&D function with many Chief Learning Officers around the world and across different industries. He's met some practitioners who are moving the training discipline forward in profound ways, discovered new best practices and has had the chance to sharpen his thinking on future operating model for the training department and for all organisations that want to build a learning culture.
During his session at L&D Innovation & Tech Fest, Chris explored the rise and the role of the robots and he shares some of the questions you should ask to help you chart a future course for learning and development in your organisation.
The Fourth Industrial Revolution
It's clear that the current wave of technological innovation like all technology shifts before it will bring disruption across a broad range of activities and industries. Dubbed the fourth industrial revolution, the advent of this new computing models is based on three innovations:
The massive economies of scale of aggregated storage and shared compute capabilities in a connected network called the cloud.
The distribution of data collection, compute, and processing power across a plethora of sensors and devices, from cars, to smart devices, industrial machinery and the omnipresent consumer devices called the Internet of Things.
Innovation in machine learning and artificial intelligence, logic and coding models largely fueled by access to massive cloud-based data sets and the ability to share compute resources seamlessly across many devices.
When the world's compute and storage resources are aggregated, networked, and accessible through low cost subscription models, cars can learn to drive themselves, phones can learn to read, translate, and recognise and describe the world around them. Simply put, while the third industrial revolution brought process efficiency and allowed us to automate repetitive tasks, the machines of the fourth industrial revolution (the robots) will automate tasks that require sensing and reasoning, tasks and jobs that until now had been the province of the human brain, and somewhat immune to disruption.
Digital Disruption and Digital Opportunity
Tech companies on the leading edge of these innovations are quick to point out that these changes offer both threats and opportunities to all industries and are brokering discussions with their customers about the how disruption must spur changes to their engagement with customers, their employees, as well as rethink their processes and even product/service offerings. The obvious examples are the disruptive impact that a digital retail platform like Amazon.com has had on the traditional retail industry, or how a digital ride-share platform such as Uber has fundamentally remapped local transportation models – a taxi company with no vehicles, no drivers/employees, and all digital processes for customer acquisition and supplier management. If organisations don't work to disrupt and reimagine themselves, the tech giants argue, others will with a less incumbent mindset will do it for you!
What it All Means for Corporate Learning
There are two first order impacts to the skills development landscape. First, in a world where everything is digitised, many believe that value creation will come from the ability to manage and generate insights from massive data sets. For example the value created by a trucking and distribution company will not just come from the ability to move physical goods from point A to point B but perhaps to unlock patterns of demand and supply across its distribution network that might help its customers better optimise their supply chain, or uncover unmet needs – a networked fleet of trucks turns into a digital salesforce creating and predicting demand. Sensors on those same trucks might also help create value by alerting owners to wear and tear and suggesting predictive maintenance. All organisations from pharma to trucking will effectively be in the software and data analysis business.
As a result, the demand for people with skills to develop algorithms, write code, wrangle data, and find patterns and trends in large sets of data will increase. Jobs putting the cloud to work to create efficiencies and uncover opportunities is insatiable. A LinkedIn search for Data Science jobs reveals over 100,000 open positions in North America alone. A recent McKinsey Institute report concludes that we will need 50 million skilled individuals to fill technical jobs by 2030.
Traditionally these jobs required four year (Bachelors) degrees with the rigor of basic engineering and science based foundational curricula, ideally supplemented with solid business understanding as well as highly developed collaboration and communication skills. Clearly, we will need to think differently if we are to build these skills quickly enough and at the scale required to meet the global demand, perhaps with new partnerships between industry, colleges, and universities and new hiring and training approaches.
The Darker Effect of the New Wave of Technology
There is a flip side to the coin, and a second perhaps darker effect of this new wave of technologies – that is the displacement of a new class of workers. We know from previous waves of industrial technology change that jobs will change: agriculture jobs represented over 50% of the workforce in the early 1900s then the wave of mechanisation brought on by the internal combustion engine and subsequent innovations in mechanisation reduced that number to less than 5% today. But it seems highly likely that this time, the impact will happen at a much more rapid pace, will disrupt roles that were previously immune to displacement because the required higher order cognitive or communication skills.
The machine learning algorithms running in the cloud, or on a plethora of connected devices from cell phones to cars, can learn from their surroundings and from each other in real time. They can recognise people, they can drive cars and trucks, they can convert speech to text and translate that text in almost real time, they can infer mood and sentiment, they can remember everything, and they can do all this 24×7 without a break. Of course, they can also make mistakes, and without governance and oversight, run fast and loose with personal data, and even absorb and amplify human biases. There are many gaps in capability, and many problems to solve before the robots run our world, however they are already formidable competitors for a whole new class of jobs and work.
For the tech industry and for corporations everywhere this is a first in recent history. Computing technology has traditionally brought us great things: fun and game-changing devices, new ways to connect and share, process automation, efficiency and job opportunities. It's now apparent that this next wave could displace many workers. Our beloved tech companies will be held accountable if they do not help mitigate these effects.
The World Economic Forum addressed this as a critical issue facing world economies, and called out in their 2018 paper (Towards a Reskilling Revolution) that even the opportunities needing the least sophisticated technical skills now require digital literacy – for example growth areas like manufacturing and entry-level healthcare now require sophisticated interaction with digital technology. The job of reskilling for even entry level jobs just got much harder.
So How Can L&D Teams Respond?
The skills implications of the fourth industrial revolution can look formidable. How must we respond to the insatiable demand for technical and quant skills, and how can we arm our workforce against the next level of automation driven by innovative technologies such as artificial intelligence and machine learning? The traditional corporate training department will need to think very differently about its role in developing the current and future workforce if we are to solve for these complex problems. We must find ways to harness these innovations in technology to help augment, accelerate and scale human learning. We must form new partnerships and alliances with our leaders, our peers, and with academic institutions. We must borrow and steal from the disciplines of data science, computer science and neuroscience to get substantially more effective at what we do. We must tap into social learning models and the innate capability that all humans have to learn, teach and to collaborate. We must build cultures where growth mindset and learning are celebrated and championed. In short, we need a new model for corporate learning based on scientific method, leveraging technology, that is deeply human.
I believe there has never been a better or more exciting time to work in this domain. Our work in L&D has rarely been more important with implications for millions of workers and families. At the same time, we have access to incredible communication and collaboration tools, and massive global knowledge networks. I'm seeing amazing experiments in new ways to promote and enable a learning culture across organisations and professional communities and the beginnings of new models to support effective lifelong learning.
Chris was a top-rated presenter at L&D Innovation & Tech Fest 2018 where he shared more about the changes at Microsoft and their journey to create a culture of learning that builds competitive advantage and a measurable impact on stock price.
About the Author
Chris Pirie is the Founder and CEO of The Learning Futures Group. He has also served as the Vice President for Online Learning at Oracle Corp., and the Chief Learning Officer for Microsoft. Chris brings passion for driving disruptive change and innovation and is a proven business and people leader of large functional teams in very dynamic enterprise environments.
Chris was 2012 chair of the Association for Talent Development – ATD, and is also a founding board member of Humentum.org, an organisation that serves the International and local NGO community with professional training services and helps build local capacity in support of humanitarian programs and disaster relief.