08 Jun 2022
4 KILLER IDEAS FROM 2022 HR + L&D TECH FEST NZ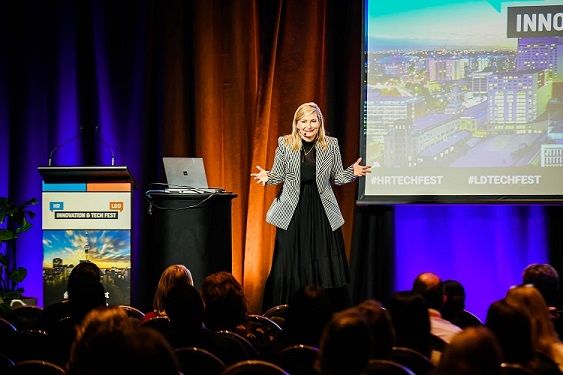 The issues facing the HR and L&D communities were discussed at length today, with goal realisation, diversity and inclusion and the future of learning, clearly top of mind in 2022.
The two-day event commenced with Michael Bungay Stanier's throught provoking keynote on why SMART goals are so last decade and why it's now all about worthy goals.
Over the course of 20+ sessions, Day 1 of the Tech Fest brought to you the technology, innovations and ideas transforming people, culture and learning teams.
Here are 4-killer ideas that are only the tip of the iceberg of what was on offer today. (Stay tuned for day 2!)
#1
"You've got a smart goal but is it the right goal? Is it thrilling, important and daunting? Can you imagine if everyone in your organisation had a goal that really lights them up?" – Michael Bungay Stanier, Coaching Guru and Best-Selling Author
#2
"If we're all going to be on the world stage, we have to link arms. We need to provide more of a hand up than a hand out." – Vanessa Sorenson, Managing Director, Microsoft New Zealand
#3
"Fifty-five percent of organisations are expected to adopt a hybrid office. Very few will be an office centric model and if you are it better be the best office in the world. This is one of the most hyper competitive markets in living memory. The problem is global and the only way to solve it is to understand that pandemics don't just change the way that we work, but the way that we live and what we care about."
- Aaron McEwan, Vice President, Research & Advisory, Gartner
#4
"Empathy is all about understanding why people do what they do and there may not be a more challenging yet more important role in all of leadership."
- Daniel Murray, Founder & Director, Empathic Consulting